This is a review of our top 5 health articles in 2014 and this particular post is coming to you today from the desk of KCoJax – daughter and Senior VA of The Katydid
I'm almost afraid to use the word "review" in a post … the Katydid and I look at the word "Review" quite differently 🙂  She's actually found herself in more than one or two messes giving honest reviews.  SURPRISE!!!  But it's like Katydid says "If you don't want an honest answer, don't ask me a question"  So I guess we'll call this more of an "End of the year Update" – how does that sound?
As the Katydid has mentioned in a few posts recently, we're under a bit of construction at Love, Home and Health.   We've had quite a year … We are proving the point that Rome was not built in a day.  HOWEVER – when you take the time to build the right foundation – just look at what you have when you're done!
As an earlier post mentioned, there is SO MUCH to learn and I don't know if you folks have noticed, but the Katydid has a very disorganized mind.  Mine is disorganized too – but to try and keep myself on task AND keep her on task is sometimes quite a daunting assignment.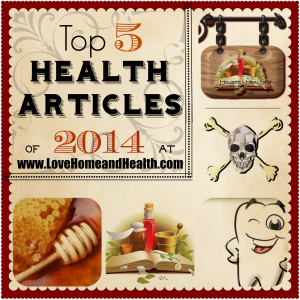 We attended Blogging Concentrated in Nashville in April and proceeded on through the Summer implementing the things we learned from Dan … In September we made the switch to Word Press, which was an evil necessity in my opinion … The pertinent difference between having a blog on "Blogger" and on "WordPress" is that WordPress does not own your "content" (articles, posts, etc) … while having a blog on Blogger, they technically own all of your "content" and can delete or remove it at any time.  Suffice it to say, we searched all Summer and could not find one blogger making the kind of money we want to make on Blogger, but we found droves of them on Word Press …
The Katydid has connected with so many wonderful people that I don't even know all of their names … fantastic women who have already trudged through the challenges that we face now and arrived at the other side.  They've been an amazing help in teaching the Katydid how to focus on one thing at a time in her posts … for "Google's" sake 🙂 and I've learned so much I wish I could sit and comprehend it all in one big sitting.
So as we finish up this year, we're going back into many of the 1,500 or so "old posts" that the Katydid wrote before learning SO many of the schematics of "keywords" and such and organizing those so that you folks can find exactly what you're looking for by simply clicking on "Health", "Love and Relationships", "Homemaking", "Home Remedies", "Gardening", "The Encouragers Club", etc …
Health is by far the most popular topic in Love, Home and Health … and based on the numbers I would say the most popular topics within that are Solomon Wickey and Home Remedies.
I would really like to go back and do a roundup post like this for each year that the Katydid has been blogging .. there's really no telling what we'd find.  She has a lot of health gems hidden back in posts that I've labeled "journals" until I can go through them. (You'll find the oldest posts in the back)
In the coming year I plan to go through those "old posts" a month at a time and for lack of a better term, "recover pertinent information, create graphics, etc.  For example … I might find an old post about what the Katydid and the Geezer are doing that day and then somewhere within that rambly post I'll see this little piece of absolute gold about "the benefits of almonds" or "other uses for toothpaste" or "a Home Remedy for Gallbladder attacks", but it's not "searchable" because before and after she wrote that little nugget of gold she got really wound up talking about "the price of rice in China"! "BUT I LOVE YOU, MOM" 🙂
AAAaanywho – I've rounded up the ten five 🙂 most popular health articles at Love, Home and Health of 2014 for your reading enjoyment … I plan to do a few "round up" posts similar to this as we finish up 2014 and prepare for 2015, so be sure to subscribe to Love, Home and Health so you don't miss anything … You can also follow on Facebook, follow on Twitter and join the Katydid on Pinterest!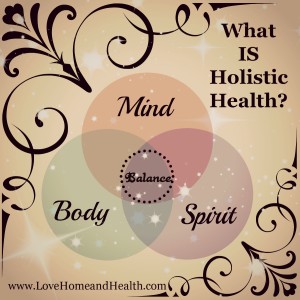 ---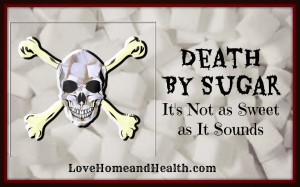 ---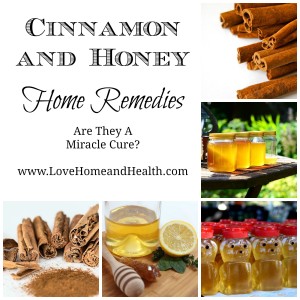 ---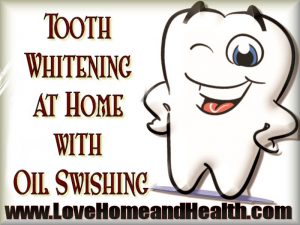 ---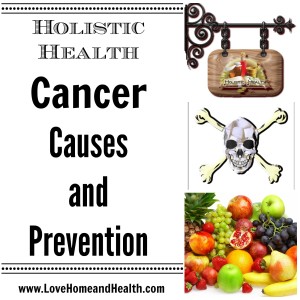 ---
 This has been a guest post by KCoJax, daughter and virtual assistant of the Katydid …
I hope you enjoyed this little round up of articles!
Have a Grand and Groovy Day … Be kind to everyone you meet …
and don't text and drive…
KCoJax
(Visited 181 times, 1 visits today)