This is My Daily Journal and today is Thursday, February 1, 2018 and we're on the count down to Valentine's Day.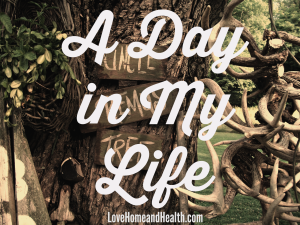 What's the first thing that pops into your head when you hear someone mention the month of February?
You think of  VALENTINE'S Day – RIGHT?
So February is just thought of – as the month of LOVE!
Regardless of where you are in a relationship status right now – whether it's on cloud 9 or at the bottom of the barrel – you can improve that relationship in just this one month – AND you can see improvement even before Valentine's Day.
The way you do that – is to make that relationship and your significant other – a priority and make them feel like they're a priority!
The Golden Rule doesn't say "Do unto others as they do unto you."  It says to – "Do unto others as you would have them do unto you."
SO today is as good a day as any – to start doing little things that are going to improve your relationships – no matter where they stand right now.  With your spouse – your kids – at work – at church – with everybody.
And if pampering isn't especially your cup of tea – goodness – don't go overboard.  But just start with small things.
Put a note in your significant others lunch box – and/or the lunch boxes of your kids.  Tape a note or smiley face inside the medicine cabinet in the bathroom – or on the bathroom mirror.  Take a highlighter and make a smiley face on a paper towel and drop it in the commode and put that lid down.  SOMEONE – is going to get a surprise!!!  Make several if you have kids – and spread that love and laughter.   Geezer finds one every now and then – and even at 72 – he LOVES that.  He also finds notes in his wallet – on the steering wheel of his truck – on his work bench – on the seat of his 4 wheeler.
Make a favorite meal or desert.  Have a pallet picnic in front of the TV – even if it's soup or sandwiches.  There are so many little things …
I remember once when the kids were very little – and I had had them out shopping and I guess I was buying greeting cards – because I used to be very big on sending cards and putting cards in Geezer's lunch box (now I just make them) – but as I was looking at cards – one of the boys spotted a card with just the big face of a huge gorilla – spattered all over the front of that card – and they thought that big face – which covered the whole front of the card – was so funny – they wanted to buy it for their dad.
We bought the card – came home – they both wrote in the card and Kim made a mark – because she was too small to write – and they taped that card on the inside of the bathroom mirror on the shelf that was at eye level to dad when he opened the medicine cabinet door.
They were so antsy as soon as their daddy came home from work – they wanted him to go to the bathroom and open that mirror and be scared by that huge gorilla face.
They kept saying "Dad – don't you need a shave" – "Dad don't you need to brush your teeth."  FINALLY he got the message that there was a reason the kids wanted him at the bathroom sink – so he made an excuse to go in there and he opened that mirror door and saw their card.
He screamed like it had scared him to death – they were squealing and laughing and jumping up and down in the bathroom door – it just made for a HUGE and precious memory and probably cost me $1 back then.
It made the kids day – it made dads day and that gorilla card joke was such a big thing on this particular night – it stayed taped to the corner of the bathroom mirror for years – until it just deteriorated until we had to take it down.
Making memories can cost nothing – but yet be priceless … I'm loving the newspaper/book pages art as I'm working on my Junk Books for the etsy shop.  You can make adorable cards and notes and even envelopes out of pieces of old newspaper or an old book page.
And it isn't just romantic gestures – it's showing love and kindness to everybody – but especially to those in our own homes.
Mother Teresa said "Spread love every where you go.  First of all in your own homes – give love to your spouse – your children.  Then as you branch out – give love to your friends and neighbors and everyone you meet along your way."   Could there be – any better advice than that?
They say it takes about 21 days to make or break a habit – and we have 28 days in this month.  Let's use this month to break some bad habits and make some good ones.
Regardless of the question – the answer is Love and kindness.
The lack of it can be just about the most destructive thing there is.  The lack of it can destroy your home – your family – your church – your business – and beyond – all the way to the ends of the earth – if that lack of love and kindness is great enough.
But do you know what else?
LOVE CAN BUILD A BRIDGE!   And it can restore – your home – your family – your church – your business – your community and beyond.
I don't know about YOU – but I'm living a pretty blessed life – but even for me – there is a lot of room for improvement.
Let's work together and use February to spread Love and Kindness – and let's start right in our own homes with our spouse and our kids.
When Valentine's Day rolls around – we're half way to the end of the month.  Let's touch bases and see where we are then – how about it?
I've got to get to my own dailies right now.  But we'll meet right back here tomorrow with more goofiness or words of wisdom – Lord willin' and the creek don't rise.
Peace and lots of love – coming to you from Round Knob Canyon …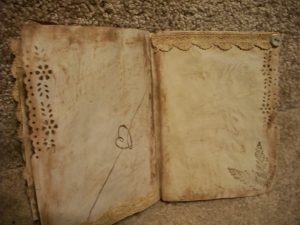 (Visited 118 times, 1 visits today)