This is My Daily Journal and today is Monday, February 5, 2018 and we're focusing on the practice of love and kindness all during this month and on simple ways – we can make even an ordinary life – very extra ordinary.  And who wouldn't want that?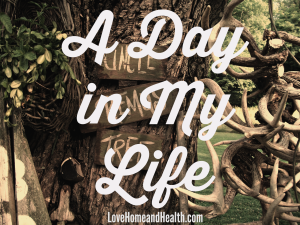 I had said I'd share some of my past Valentine's Day gifts from this old Geezer today – and that's a hilarious story you won't want to miss – but – I'm running late this morning – so I'm going to tell you a quick story about my old geezer taking a phone message for me – from our doctors office – and how that simple message – taken by a perfectionist 72 year old – went absolutely right off of a cliff …. lol
If you're new to Love Home and Health – I first need to tell you that I've been married to this old rascal for 51 + years and we dated 2 1/2 years before that.  SO we have pretty much – grown up together and we have been blessed with just a tremendously fun and loving relationship even after all of these decades.
We're a very reclusive couple and by that I mean we're real homebodies.  We don't have to 'entertain' ourselves – by getting out and going – we entertain each other.  LoL We just have no desire to get out and run around.  We eat out 'maybe' once a month – if that – We have 5 acres that we tend to – and lots of gardens in spring and summer.  We cut – haul and stack our own firewood – and heat our home mainly with a fireplace. Geezer still bow hunts and climbs trees and scouts and plots his hunts from late summer until hunting season opens on Oct 1 – and we just have everything we need – right here in the canyon.  Our grown kids all live within just a very few minutes from us – and we have family gatherings/bonfires, etc – in the canyon.
But now to set this story up – I need to tell you that Geezer is a perfectionist to the umpteenth degree and he can do pretty much anything and everything – perfect – except take and remember messages.
OK enough set up fluff – on to the story –
Because of a heart med and a thyroid med that I've been on for decades – I have to have blood work done every 3-4 months with Dr Patel.
A couple weeks ago – I went for the blood work and confided in Dr Patel that I'm having problems with a little depression and anxiety – and that just isn't like me – and I know it has to be my thyroid or a hormonal imbalance.
I said "Do what ever you need to do to check those out with that blood work – but I don't want a pill – I want this 'fixed'.
As we're prone to do as homemakers – I got busy and forgot I had even been TO the doctor and in several days they hadn't called with my results. SO when it finally dawned on me after about 8 days that I hadn't heard from them – and I had a meeting set up with Kim for our website – Kim is our daughter and the senior VA that runs this website. SO – I gave a note pad and pen to Geezer and said "IF Dr Patel's office calls while I'm gone just tell them I told you to take down the info and my results numbers and I'll call them back if need be."
I came home and yup – sure nuff – they had called.
Geezer said "Come on in the living room and set down on the love seat and let me read the note to you that the nurse dictated to me – cause they want you on a new medicine – and let's talk about this and see if you can tell me what's going on with you."
I said "Well OH LORDY – I feel FINE except for this little bit of depression and anxiety – I can't IMAGINE."
So – Geezer read off my numbers and they were all good – and then he said "But here's the kicker – she said Patel wants you on Fia Soil immediately – and you can get it at Walgreens.
I said "FIA SOIL??? What's THAT?" He said "I don't know – I even asked her to spell it for me and this is what she spelled out." And he handed me the note he had written while talking to the nurse on the phone.
I said "Well didn't you ask her what this is or why I need to take it – cause I have no clue what this is?" He said "Yes – but she said you know your stuff – and you'd know what it was and why you need it."
I said "Well she's wrong on this one – I'm going to type it into the computer and see what's going on here."
I went to the desk top and typed in "Fia Soil – over the counter"
AND GUESS WHAT POPPED UP???
FISH OIL!!!!!!! LoL LoL LoL
I said "YOU GOOFY GEEZER – Patel wants me to take FISH OIL" (And I do – but like all of us – I don't do anything regularly and not often enough)
Now FISH OIL – is just good for many things – depression and anxiety for one – but also for ADHD – Alzheimers – Asthma – Arthritis – and it will lower triglycerides and so much more – and for those considering fish oil – this is the one I take in the insert box –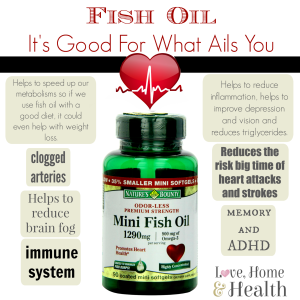 SO I'm sure he wanted me to take it for the mild depression and anxiety and I've always had horrific ADHD – and at age 71 – that's beginning to present more of a problem – lol My mind spins at the age of a much younger person than my body actually IS. 
🙂
I laughed until tears were rolling down my cheeks and Geezer was getting more and more frustrated because he had made a mistake and he's a perfectionists to the umpteenth degree and he doesn't allow for mistakes within his proximity … lol – and it devastated him that HE had been the one to make one.
I said "NOOOOOOOOOOOOOO – YOU don't need a hearing aid!" LoL Which only made him more mad … lol
But do you know what?
Truth be told? I love him a ton and just the way he is.
He makes me happy!
He makes me laugh!
He's smarter than smart on most things!
He's a human work horse and with the stamina to match!
He's very different!
He's a little crazy and almost awkward unless you know him!
And just his smile alone – can make my day!
We've had a little snow AGAIN – OH MY WORD!!!  Going to be working on my junk book journals for my etsy shop today.
Peace and just tons of love – coming to you – from Round Knob Canyon!
And here's another photo from another of my junk book journals – etsy shop to open soon .. or sooner or later .. 🙂
You literally make these books from scratch – literally beginning – by making the book itself – out of old book covers –
or paper bags – or cardstock – the ideas are endless and just PERFECT for this crazy over active mind of mine.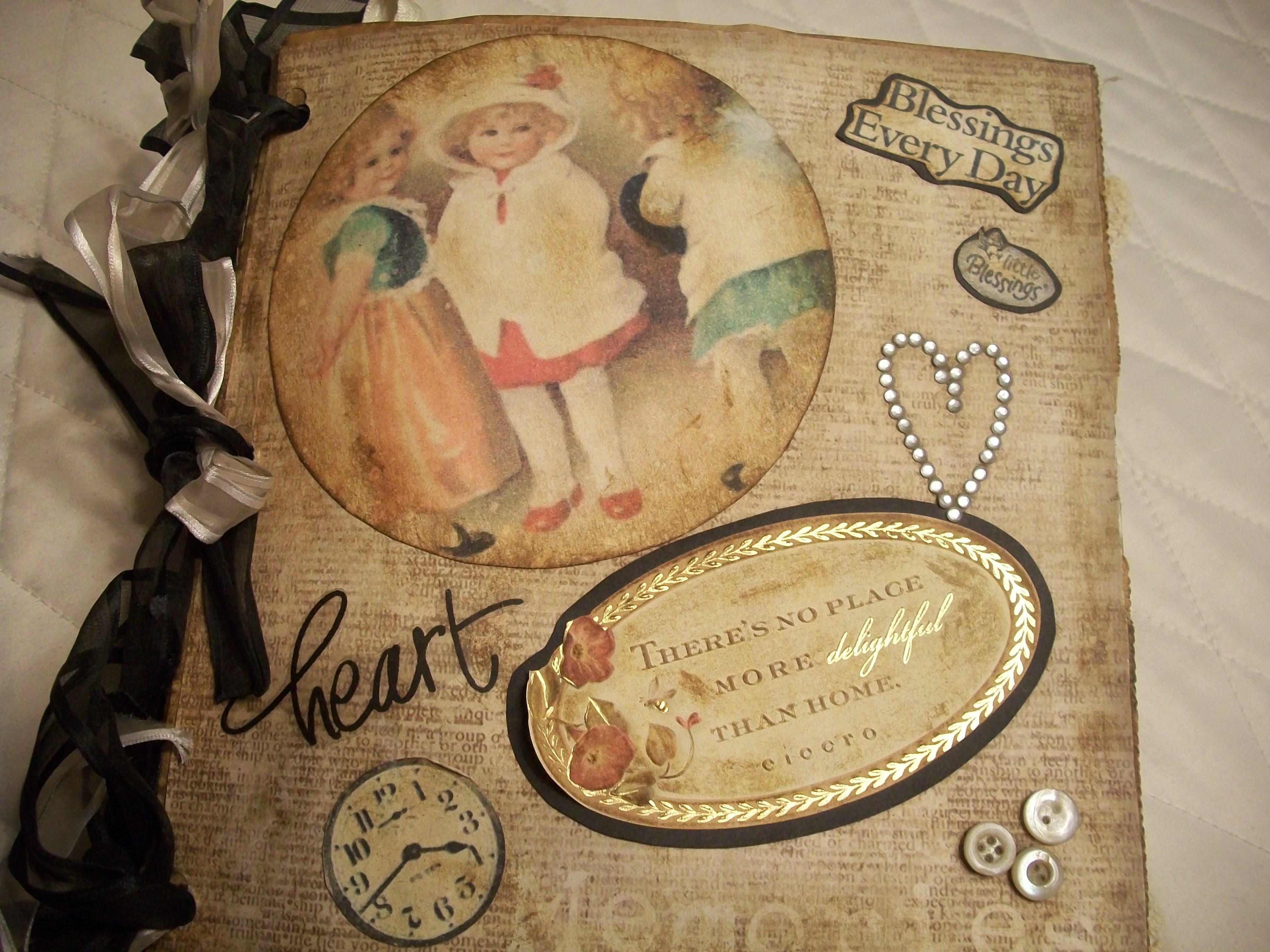 Read more journals and Grandma's Remedies for the Soul Here!
(Visited 297 times, 1 visits today)