This is My Daily Journal and today is Thursday, February 8th, 2018 and I'm going to tell you a story today about how my giving a 50 cent Hershey Bar to a man I'd never met and didn't know – turned in to a $1500.00 gift to my church.
This is a GOOSE BUMP story for sure!!!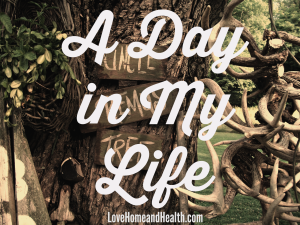 The year was about 2002 and we had a man coming to Weaver Creek that sang with a voice so smooth – you'd just get goose bumps when he sang.
He was a local man – and loved to sing and sang for us every time he was there.  He loved our church and the congregational singing we had going on back then – and wanted to join the church and also asked if he could try to find some kind of cheap microphone set up to bring and place in our church to use when he and others sang.
I was pretty much in charge of everything back then – so I said "Sure!"
I was telling daddy about Eugene the next day and about his voice and I told him that Eugene was going to try to find a cheap sound set up to use in our church.  –
Daddy said "Well I've got a spare microphone – I'll give you that and see if I can't also come up with a sound box. (I don't know what those things are really called – but you know – they control the microphones.)
SO – we now had a microphone and daddy was going to be on the hunt for a spare sound box for us.
Later that day – I was talking to KIM and told HER about Eugene and his voice and how he had said he was going to be on the hunt for a cheap sound system for our church and that daddy had already donated a used microphone and was going to see if he had an old sound box he could still make work for us temporarily.
Now at that time Kim had her own Wedding and Events Planning business and also did DJ-ing – and she said "Well let me donate a 'sound box' to your church and you'll be set to go."
SO she and daddy set us up with a cheap – make do – sound system.
The sound box Kim donated was super duper and top of the line for a small set up – but that old microphone was in it's senior years and was having some aches and pains and like many seniors – it did what it wanted – and only WHEN it wanted. 🙂  SO daddy took that old stubborn microphone to a place down near LaCenter that sells and repairs sound equipment.
Daddy told the man in the shop – that he was wanting that microphone repaired if possible – because he was just trying to help his daughters little struggling country church.  The man fixed the microphone for him – while he waited – and said "I'd like to help your daughters little church too – so there's no charge."  :-0
Daddy met me at the church the next day – to make sure everything was back in working order – and told me about the kindness of this man and that he didn't charge for fixing the microphone.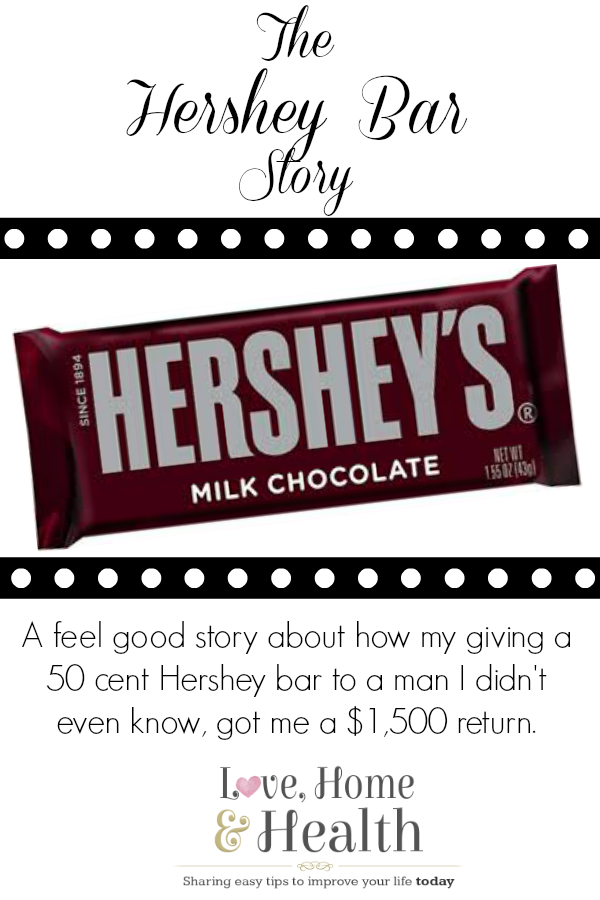 SO the next day – I set down to write the man a nice thank you note. 
I don't know what I said – I have a tendency to go overboard – as most of you well know – but I wanted him to know how very much we appreciated – that donated time and service.
It was winter – and I try to always keep Hershey Bars in the frig door – and I don't know why I did it – but I went to the frig right before sealing that envelope – got out a Hershey Bar and just tucked it in the envelope with the little letter.
I made no comment in the letter about the Hershey Bar in any way.  It was really just an 'after thought' on my part – or WAS it?
I always think those things are the Lord – working anonymously.  But this is what I did.
About 4 days later – daddy got a call from this man – and he told daddy about my letter and the Hershey Bar – and he said he was so overwhelmed by the kindness of me adding the Hershey Bar – that he wanted to DONATE a whole new/refurbished sound system to our church at absolutely no cost to us.  WOW
The cost if we had bought it from him – would have been $1500.00
So listen folks – it isn't usually the size of a gift that counts – or the cost of that gift – what really matters IS – that it comes from the heart.
I'm running late today – and no time for photo's of my junk journals – but I'll try to have you some photo's tomorrow of my paper baking routine  🙂  THAT is the BOMB!!!  🙂
I LOVE LOVE LOVE coffee dying and baking paper.  Geezer will come in the back door from the shop and say "Homemade bread? Or are you baking PAPER?"  LoL
Peace and lots of love – coming to you – from Round Knob Canyon
(Visited 260 times, 1 visits today)