Hey – let's just talk today – how bout it?  I'm feeling frustrated with the diet side of this challenge and I just wanted to share some random thoughts.  It's the Get Healthy: 31 Day Challenge and this is day 17 and I'm feeling like I need to just take a step back and then – TAKE TWO!!!   I've only lost 3 pounds – but if you had just a slight peek into my world – you would understand why.  I literally almost have no life that's really mine … lol  Some days I don't know whether to laugh or cry because I feel like I'm at the beckon call of every Tom, Dick and Harry that has a problem.  And while I'm so glad to help people in any way I can – some days I just need a ME day.   A day to really set back and think about what "I" need to do for ME – to improve on my diet and just get healthier and stronger.
But I CAN DO THIS – and do you know WHY???  Because every single journey of a thousand miles – begins with one single step – and then another and another and another …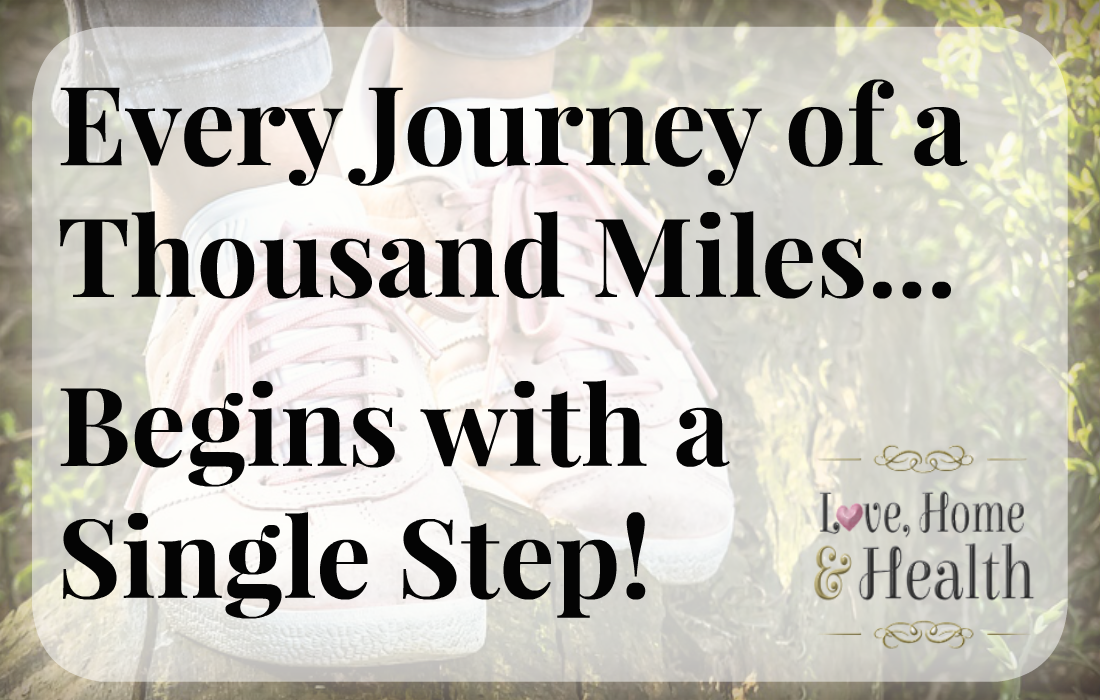 Yesterday – I took 2 friends to their doctors appointment.  TODAY – I take one of them back to another doctor.  And next week there's at least one doctors appointment – and none of them are mine or ours.  UGG!!!  What my squad car has become – it seems like – is an UBER car – without this terrific income we keep hearing about on the radio.  :8)
But BINGO – GUESS WHAT???   They came out from their appointment yesterday all excited because they're both wanting to lose some weight and their doctor had lost a ton of weight since they saw him just 2-3 weeks ago and guess how???   HE'S BEEN ON THE KETO DIET!!! YES HE HAS!!!  SO they wanted to know if I knew about it and what they needed to do to get on it.
So as I was loading them in the squad/uber car with all their paraphernalia – I was having such a hard time not jumping for joy under that awning – BECAUSE – I thought – THAT'S THE ONE I NEED TO GET ON AND STAY ON!!!  YES!!!    Bacon – eggs – smoked chicken on the grill just tossed in salads – and lemon water – I CAN DO THAT!!!  The simpler the better with my old brain – because the more I complicate things – the more confused I GET!!!
I AM feeling tons better though – and I hope you are too.   I have my supplements now and I'm working fiercely on my brain fog and I can already tell an improvement.  Geezer will ask me something and I'm already having almost an immediate answer and I'll give it to him and then I'll say "FISH OIL!!!"  :8)   But there's more to what I'm doing for my brain fog than fish oil – and that's what we'll talk about tomorrow – the supplements that I'm taking – to reverse this horrific brain fog … so far – it's working for ME and I trust it will work for YOU.
This is a bunch of jibberish today – but today is the anniversary of our first date – way back in 1964.  We went to the movies to see Spencer's Mountain – and after that date – there was no one in the world – but Geezer and me.  🙂  SO I just wanted to touch on a bit in My Daily Journal today – on lasting love.  And I'm going to post a couple songs and write about all that on my fb page in just a bit.
But we'll meet right back here tomorrow – and I'll share info about the supplements I'm taking – just simple things you can get at Walgreens or amazon – and I'll be ready for my "TAKE TWO" – I hope to see you all then – Lord willin' and the creek don't rise.
Now if you're interested in vintage love – run over and check my facebook page and see what I posted today – it's always something new and interesting on my regular/personal fb page … and it's open to the world – you don't even have to send a friends request unless you want to ask a question …  https://www.facebook.com/kay.comer.5
Peace and lots of love – from me to all of you.
(Visited 70 times, 1 visits today)