Well – it's day 31 of our Get Healthy: 31 Day Challenge and I haven't set any world records – and didn't expect to.  But what I have done – shocked myself in ways I didn't even expect.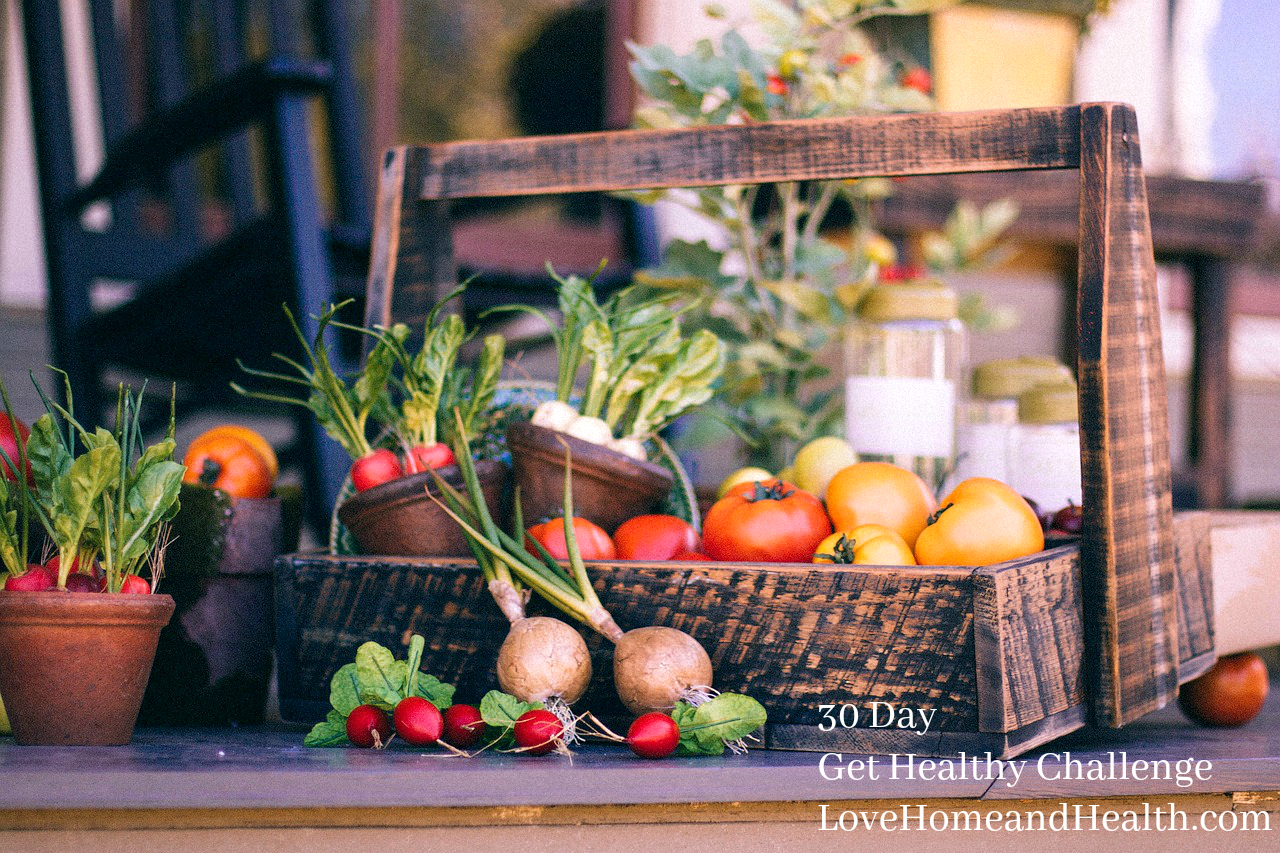 I consider myself fairly healthy with just tons of energy and stamina for a 70 year old woman and I'll turn 71 in just days. 
I only sit down from 4am to 7pm if I need to 'sit down' to do the work I'm about to do.  I never ever – just sit idle and watch tv or lounge during those hours – just never.  UNLESS it's a really bad weather day and Geezer has taken the day off.  THEN we do sit and gab and read and watch tv together – but that's a rarity.
Get Healthy:  I Flunked The Weight Loss Class
I was hoping against all hope – for a good weight loss during this month – but I only lost 6 pounds.
I tried several weight loss plans during this 31 days and the one that seemed to give me the most energy – was – The KETO Diet.  It gave me energy UNTIL – my sugar would drop.  And then it was BAD NEWS!
I almost passed out twice while on the Keto plan – and once when it happened I was in line at Walmart and Billy was gone bow hunting and I thought I was going to have to call our oldest son who lives just literally 1 minute down Pecan Dr.  behind Home Depot.
But I was able to get myself and my groceries to the squad car and I quickly downed a Dr Pepper and set there a few minutes and then I was able to drive myself home.  I was – however – as weak as a cat the rest of the day.
The first time my sugar dropped during this Keto diet – I was home – so I was able to grab something quick and it wasn't quite as bad – but still nothing to make a joke about.  I was weak the rest of that day too  – very weak.  AND both times – it just happened so fast – before I could do anything.
Get Healthy:  We've Got To Accentuate the Positive
SO I give myself a 'C' on weight loss – but here's what WAS good about my 31 day get healthy challenge.  I added a few supplements that I've taken on and off over the decades and just got more regular with them this month – and I can now walk DOWN stairs like a normal person – using both feet just to step – step -step.
AND both my ankle (broke in a wreck 3 years ago but still gives me quite a bit of trouble and I have never been able to walk down stairs without side stepping since it happened.)  BUT my ankles and knees and even my BACK are tons better and I credit that to Turmeric – Soloray – 1 capsule 3 times a day.
I've always just taken one and then only on and off on occasion – but I read that you need about 1500 mg if you are trying to heal.  SO –  even though I have stayed in a Holiday INN – I was never a Rocket Scientist – but that hit me like a ton of bricks.  I WAS TAKING TOO LITTLE for it to really help me!!!
Get Healthy:  Brain Fog Improved
My brain fog is really greatly improved – but still needs improvement.  Billy will now ask me something and I'll have an answer pretty quickly and then I'll raise my arms and yell "FISH OIL AND TURMERIC!"  :8)  Because those have REALLY helped me improve in several ways this month. JUST IN – ONE MONTH!!!  But for the first week I took 6 fish oil – twice a day and after that just 6 a day – and the 1500mg of turmeric – all with small meals.
I've also been taking CoQ10 and that helps with brain fog – energy/stamina and other things – but I didn't add that until mid way through October.
I can honestly say – I can really tell I've made some improvements in October with what I've done.  I hope you've made some improvements too – if you needed to.
WE CAN SLOW DOWN THE AGING PROCESS!!!   YES WE CAN!!!
AND I'm working on the weight loss …
When we married – I weighed 83 pounds and Billy weighed 145.  We now weigh 128 and 211 … lol  But Billy has lost 30 pounds and I've lost 6 – Good thing we were not in a contest on THAT.  🙂
Kim and I have some great things coming up in November – so stay tuned – keep your eyes open … and join us when we have something that would be of interest to YOU.
I plan on NOVEMBER being my renewed natural skin care month.  I've been so busy since spring – I've really let my skin go – and it's showing me how unhappy it IS.  SO back to the homemade BOTOX – and homemade Magic Lotion and other things and I'll be sharing those once again – right here with YOU.
We are also going into the official 'giving season' and we'll be talking about THAT.
DID YOU KNOW – there is a Giving TUESDAY?  YES!!!  And that story is coming up within days …
Peace and lots of love – from me to all of you …
(Visited 60 times, 1 visits today)