Get Healthy:  A 31 day challenge.   Now who among us doesn't want to get healthy and fit bad enough that they wouldn't take a very simple – 31 day challenge?
Remember when Grandma had the answer or remedy for everything?  Well – when Grandma was doing all of that delicious cooking from scratch that we all loved so much years ago – chances are for many of us – that Grandma was getting her supplies fresh from her own farm or gardens.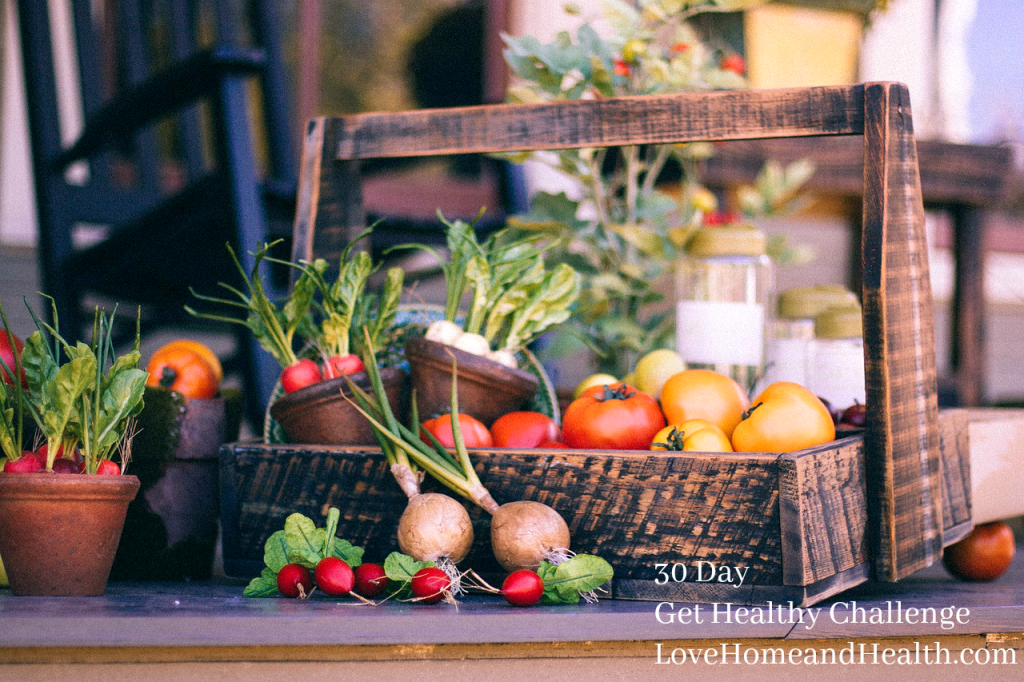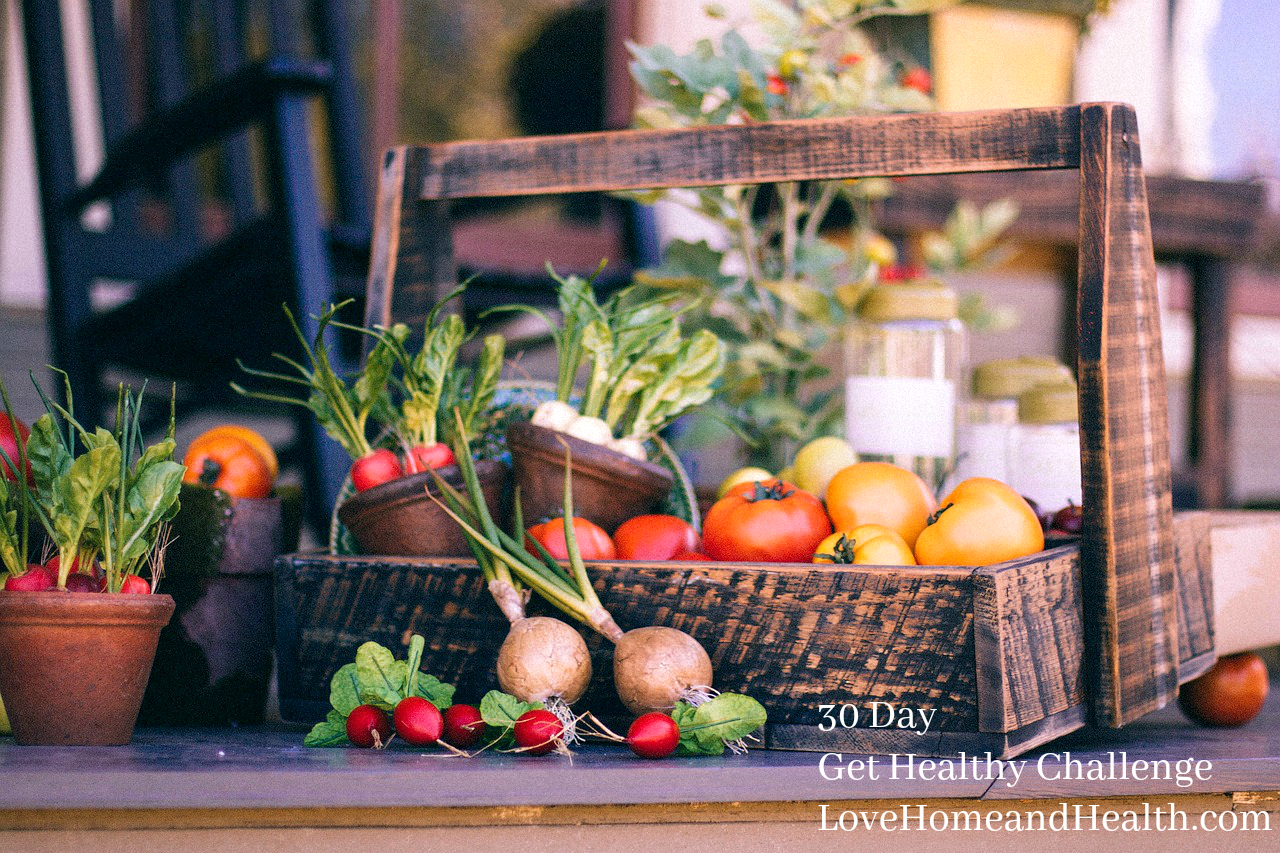 NOW days – our foods are processed and a little poison put in here and a little more there – and by the time it gets to the package and to our tables – there's more poison in that box than food.
We are killing ourselves slowly – with our own forks.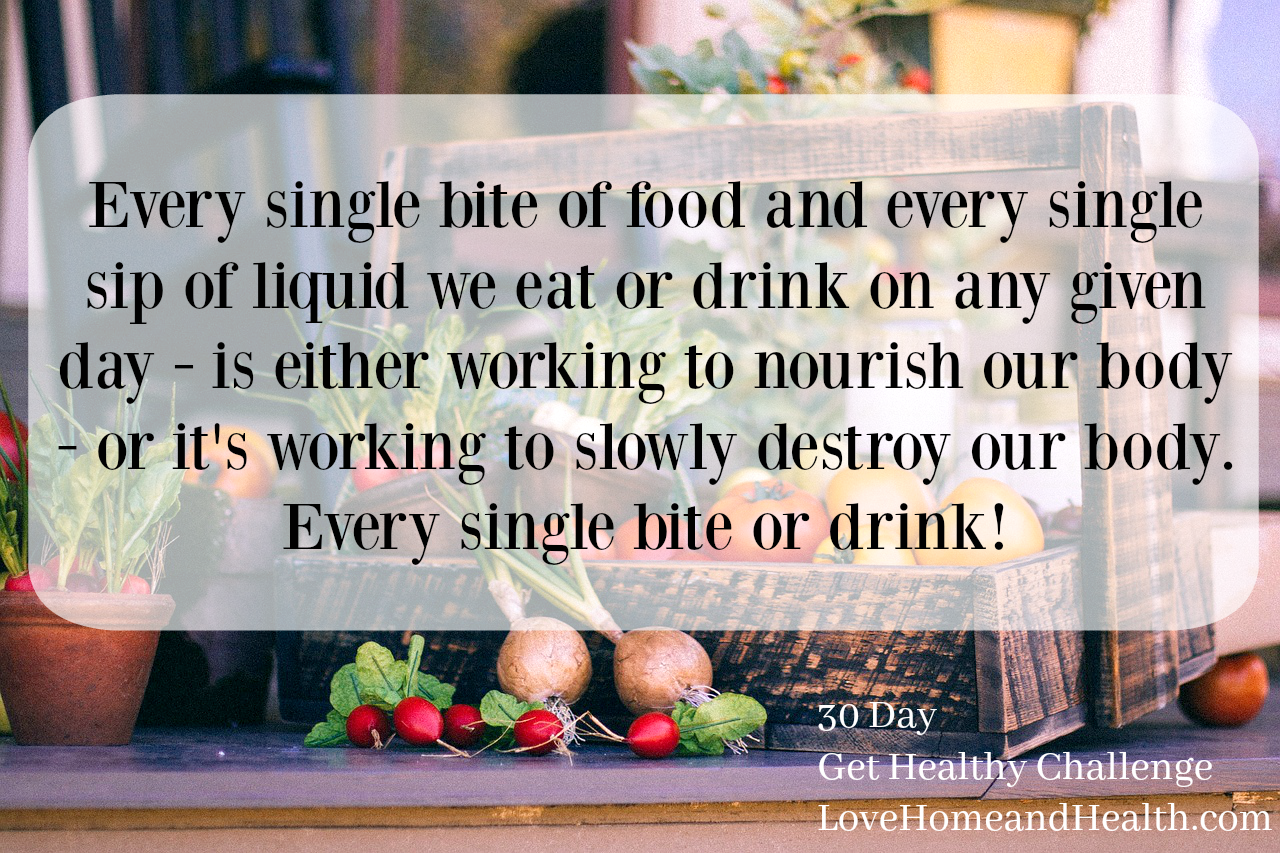 Get Healthy:  What's The Secret?
It really isn't as hard to feel much better tomorrow – than we do today – if we'll just stop and think about it.
Every single bite of food and every single sip of liquid we eat or drink on any given day – is either working to nourish our body – or it's working to slowly destroy our body.  Every single bite or drink!
SO what are you doing to yourself daily?  Are you nourishing your body – or are you slowly destroying your body?   How you feel right now – as you're reading this – will probably answer that question for you.
This is going to be a very simple 31 day challenge – but I absolutely guarantee you – that if you take the challenge and stick to it – you will feel so much better at the end of 31 days – you just won't hardly believe it yourself.
Healthy Eating and Healthy Lifestyle
Healthy eating and healthy lifestyle may sound too hard to most.  Because most are looking for a magic pill that will do this trick – but I can also guarantee you – that pill isn't out there.
And all of these MLM drinks and powders that everybody is buying into and spending mega bucks – all contain some little added 'something' – that they guarantee you are all natural ingredients – but at least one ingredient in each and every one of them – is a supplement or herb that will not only make you feel good – but it's a very false 'feel good'.   You're not getting healthier by taking those things – even though you may feel you are – but you're simply drugging yourself – and giving yourself a false sense of 'wellness'.
How To Get Healthy
Do you want to know how to get healthy?  And would you like that to happen fairly quickly – so you know you're on the right track?  OK!!!  Here's what you need to do to start.
On any journey – you have to have a starting point.   You can't possibly lay out a plan for your trip – without knowing your starting point.  THEN if you follow the right path or road – you will get – to the place you wanted to go when you started out.  AND lucky for all of us – this path of how to get healthy – is really a very simple one.
Healthy Diet and Lifestyle – Give me Three Days For Starters
We're going to start with a simple 3 day test – and this will absolutely – tell you if you're diet is making your stronger and healthier – or slowly destroying what little health you have left.
The 3 Day Get Healthy Test
On Day One –
Eat as light and healthy as you possibly can.  No sugar, dairy, no high carbs.  Any meat must be lean and healthy and nothing processed – like hot dogs, lunch meat, sausages, etc.  Eat as light and as healthy as you can on day one.  This is not going to be what you do for 31 days – this is just a 48 hour experiment that will open your eyes and show you – just what your current diet is doing to you.  Start a log of what you're eating on day one.  This can be a simple piece of paper.
On Day Two –
Immediately write down exactly how you feel when you get up on day 2.  When you first wake up or first get up – now really – don't you feel just a little better than you normally do?  Are you just a little more alert and a little less achy?  Do you have a little spark of perk – already filling your heart and mind for the coming day?
But day two – that's the FUN eating day and you're already there.  You are to eat JUNK food – all day long – and lots of it – or as much as you normally do.  Have pizza, burgers and fries from your favorite fast food place.  Have a big old fashioned supper with fried foods – corn, potatoes and gravy and top it off with desert if you'd like to.  For a TV snack – have cake or pie and ice cream.  Day 2 is a "live it up" day.
On Day Three –
Day 3 is the day that tells the tale.  How do you feel when you first get up?  Write that down!  Do you feel heavy and as tired or more so than when you went to bed?  Is your mind foggy and are your aches and pains coming to life too?  The way you feel on day 3 is what your normal diet is doing to your own body.  Day after day after day …
Is this REALLY what you want to do to your body?  Most people will admit that most days they feel like pooh – and NOW we know WHY!!!

Take The 31 Day Get Healthy Challenge:
I'll be sharing health tips for most every day in October.  If you follow through – and these will all be very simple changes – you will see and feel – dramatic results by Halloween.  WON'T THAT BE EXCITING???   And we KNOW how fast time flies – You'll be a healthier and stronger person by the end of October and you will already feel dramatic results by just next SUNDAY!!!   Don't you want that?
Let's do this together!!!  Take this 31 day Get Healthy Challenge with me and let's turn back the clock!!!  Lord willin' and the creek don't rise – I'll tell you more tomorrow … but I'm ON this – how about YOU?
(Visited 96 times, 1 visits today)