Cyber Monday Deals that we use at Love, Home and Health –
Have you tried juicing for it's health benefits or to lose weight?   Have you given any thought to buying yourself or someone you love – a juicer for Christmas?  If you're wanting to turn your health around … or even just lose some weight … the absolute healthiest and fastest way to do either … is juicing!!!
This Breville Juice Fountain sets on our kitchen cabinet right now and I have run gallons and gallons of juice through that rascal.
I've even juiced and put it in sealed jars and given it away – it's that delicious.
Not only is it delicious … it's fast … and the nutrients go right to your cells to start you on the road to healing or just even to a healthier you.
Juicing just 1 meal a day will help you lose 3-4-5 lbs a week. OR you can 'juice on the side' just for the health benefits.
You can have a big glass of juice and have your mess totally cleaned up in 5 minutes with this particular model and I wouldn't take a farm in Texas for ours …
You just can't beat the Breville Juice Fountain 200XL … A Breville was used by Joe Cross in the documentary on healing our own bodies ..
Juicing Recipes – Use SIMPLE Ones
ALSO juicing is NOT expensive … just juicing a few carrots (5-6) a day will do WONDERS for your body … add a handful of raw baby spinach for a double whammy …
add an apple to make it taste like a shake from the dairy queen … AND give you much needed nutrients and health benefits from the apple …
Click the link below and just read the reviews of 5,000 others who have bought the Breville Juice Fountain …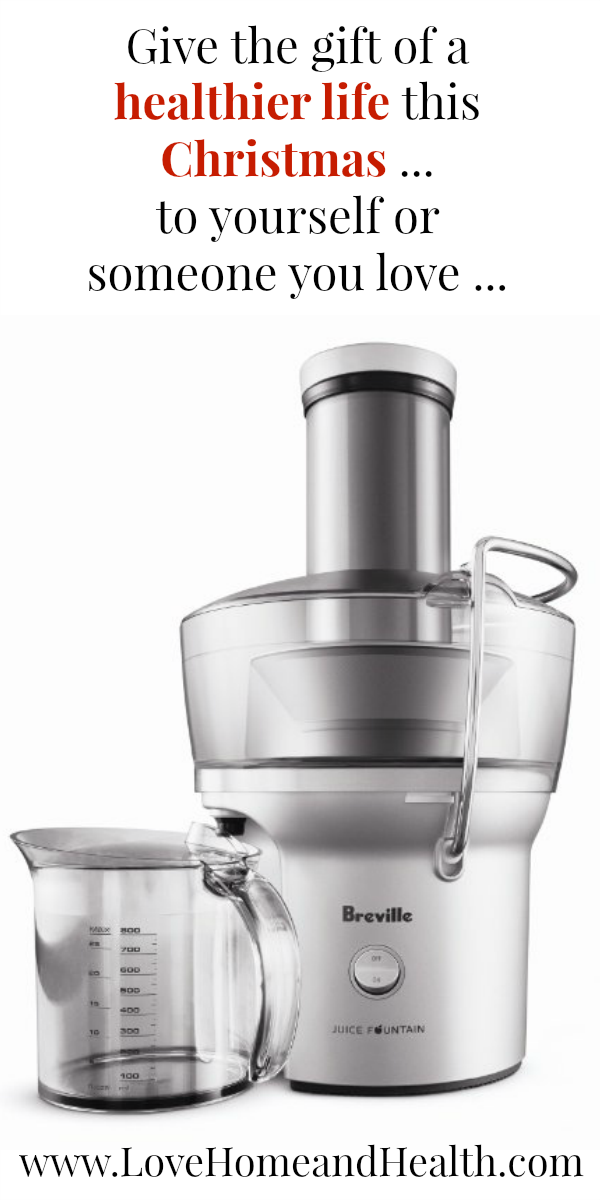 Give the gift of a healthier life this Christmas … to yourself or even to someone you love …
This thing is AMAZING … and here's our amazon link …  http://amzn.to/2gzg4Fy
(Visited 75 times, 1 visits today)