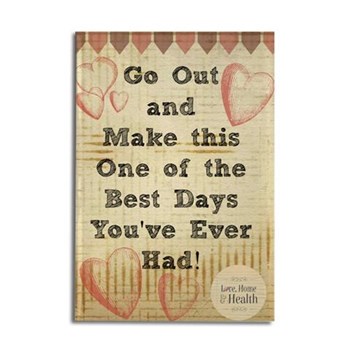 Let's have a good luck meal for New Years Day – what do ya think?   I don't know about most folks – but 2016 was a challenge for us – just to survive it.  And I shutter to even think about making plans for 2017.  The golden years are missing for us!  We're living them – but where is this golden – foot loose and fancy free lifestyle we've all read about?    It's like that game "Where's WALDO?"  I think Ill design a new game called "WHERE are those GOLDEN  years?"
SO I'm thinking that maybe it's because I'm usually too pooped to have the classic 'good luck meal'.   But that's about to change.  Maybe we just need that good luck meal on New Years DAY!  What do you think?
The Good Luck Meal For New Years Day
They SAY that if we eat these dishes on New Years day – we'll have good luck throughout the coming year.  Gives me hives just to think about wishing for good luck in THIS family.
They say the greens symbolize money.   SO maybe we should add another green to the collard greens.  I mean we can use all the power we can muster UP on this good luck meal.  Maybe a big pot of GREEN beans also.  And maybe some GREEN PEAS – Geezer really loves green peas if they're creamed.
But I'm not sure – should we have green peas if we're having black eye peas?   Will those two peas be jealous of each other and maybe cause a ruckus?  We sure don't want a ruckus on the day we're trying to bring in some good luck. Nothing good or lucky about a ruckus.
The black-eyed peas symbolize coins – so we need LOTS of black-eyed peas – and I can add some diced onion and fresh jalapeno's to spice them up a bit.  And Geezer loves a little hot vinegar in his beans and black-eyed peas.   Oh geeeeeeeezzz – so many decisions for New Years Day's lucky meal.
And then there's that smoked jowl.  Now pork is considered a sign of prosperity in some countries.  Geezer loves smoked jowl  – but I don't care for it much.  I was hoping to go more on the order of smothered pork chops –  I mean – it all comes off the same animal – so does it matter really – as long as we're having pork?  I'm not SURE!!!  And if those chops are smothered in mushroom gravy – will that block out the spell of the magical good luck genie?   Oh dear – what to do – WHAT to DO?
And then there's the corn bread.  Now that's a no brainer –  we have corn bread 2-3 times a week or more.  Corn bread symbolizes gold – which REMINDS me – the Geezer didn't take me to Arkansas to pan for GOLD last summer.   That man!!!  If you don't stay right on him … he forgets EVERYTHING.   SO while we're waiting for it to warm up and we can get to Arkansas to pan for gold – we'll have some corn bread on New Years DAY!!!
YES!!!   THAT SHOULD DO IT!!!
I don't know how it is at your house – but in this old Canyon – life is what we make of it and we get up every single day with every intention in this old world – of making the very best of each and every day.  I hope you'll be doing the same at your house.
A Simple New Years Day – Good Luck Meal
Blackeyed Peas
Seasoned Greens, mustard or other greens
Smoked Jowl
Cornbread
Peace and lots of love – from me to all of you
(Visited 100 times, 1 visits today)