I LOVE making loving memories at Christmas time – and then again – Christmas is so hard for me – since we've lost 3 of our parents and our kids are now grown with homes of their own.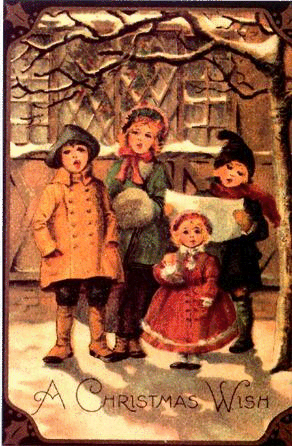 Memories at Christmas – of Christmases Past
But oh my goodness – when I just take the time to let my mind wander back to the days of old.  To the days when we were much younger and our kids were small and at home and our parents were all still healthy and strong.  I could almost melt into my memories.
But growing older is just part of the cycle of life – and it simply means – that life goes on for others – no matter what.
I love the memories of the old time church programs with the kids trying to remember their 2 line poem.  🙂  And the Christmas Caroling on the bitter cold winter nights.   I miss the drives in the evening just to look at all the Christmas lights that others have put up.
I miss wrapping tons of presents and the smell of Christmas in the air because we always had a real tree when our kids were young.
I miss stringing pop corn and cranberries to put on the tree and there was a few years there when I and the kids even made those paper chains that go around the tree.
Christmas Week in The Kitchens of Long Ago
I miss the making of the old time Christmas cookies shaped like snowmen and Christmas trees.  And all the homemade divinity and fudge.  Oh we still do those things – but we've changed the cookie recipe now – into more adult "Chocolate Chip or Molasses cookies" and Kim's famous Fruit Cakes.   🙂   And we usually still make the divinity and fudge – but there just aren't as many people to share it with these days – unless – like me – you just go knock on doors of people you don't even know and hand them a box of goodies and say "Merry Christmas from the Comer's of Round Knob Canyon"  🙂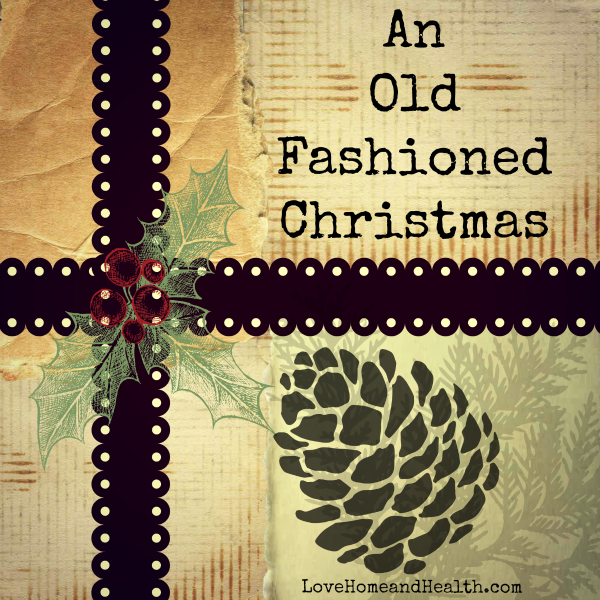 Christmases Past – That Was Then and This is Now –
SO many memories – but that was then and this is now.
SO we take the bad with the good and we try to accentuate the good.  We remember Christmases and other holidays past – where times and things were just a lot different.  But we must just savor the moment of where we are now – because one day – even this moment will have changed in either our own memories or the memories of those left behind us.
When my sisters and I were little girls growing up – oh my goodness – we were dirt poor and didn't have a clue.   That's where priorities and real love come in.  Daddy and mom just had a way of making the best of what they and we had – no matter what the circumstances.   And I hope we've done that for our own kids.
The thing we really need to remember on this and every Christmas – is the reason for the season.   It's the celebration of the birth of our Lord and Savior.   And these parents that we can't seem to get along with some times .. and those siblings that seem to just live and thrive on making our day bad.  That aging parent that isn't the spark or even lifeline in the family they once were – and may even be a kind of thorn sometimes?   All of our family members were given to us as the greatest gift we could ever hope to receive.  And we should love and cherish them – and our times together – no matter what.  So each and every year – we should plan ahead and make each Christmas the very best it can be – in spite of ourselves and everybody else.
Making memories at Christmas is easy – we're going to be making memories even if we're alone and don't even talk to anyone that day.  But let's just be sure they're not just good memories – but the very best they can be …  So let's plan now and have – a kind of Old Fashioned Christmas this year!
I love this poem below and I thought I'd share it with you today –
I don't know when it started, or how it all began
But God created families,
As only our Lord can.
He was teaching what it means,
To love, honor, and obey.
He wanted a strong bond,
That we don't see too much today.
He wanted someone to hold us,
And show respect for others.
He wanted someone who'd be gentle,
And so he created mothers.
He wanted someone strong,
A support filled with love.
And so he created fathers,
Sent from heaven up above.
Brothers and sisters came next,
With that, an instant friend.
Someone to look up to,
Someone on who to depend.
When he put them all together,
He was amazed at what he'd done.
He had created a family,
Mother, father, daughter, son.
But look at the family,
Created by only two.
How many we've become,
And all because of you.
We have a lot to be thankful for,
The memories through the years.
The many times together,
Full of laughter, full of tears.
I don't know where we'd be today,
If it weren't for the four of you
show us strength, support, and love,
Like only this family can do
Author Unknown
Peace and Lots and lots of love – from me to all of you –
(Visited 79 times, 1 visits today)