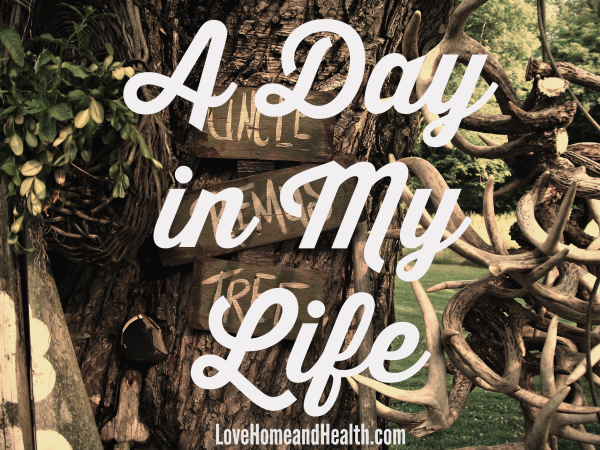 This is My Daily Journal – a new week day feature of Love, Home and Health and today is January 30, 2018.  What's on your schedule for today?  MY list for today is longer than my arm – oh ugg!  And it always is.
If there are such things as wasted days – I'm fearing that I've wasted pretty much – all of January.  And at the age of 71 – I just don't feel like I have one day to waste – much less – 30 of them.  But this old geezer of mine – and I – have had some wonderful fire side chats this month – just relaxing and enjoying time together and watching a ton of old cowboy movies.  It's been a very unproductive – but very blissful – January.
SO – I'm trying to get myself on track today – and actually I started yesterday – by cleaning the closet and drawers in a spare bedroom upstairs that is never even used.
We're thinking we're going to empty out that room when the weather breaks – sell the bedroom suite and make that spare room into my office.  I just have way too much going on these days – to be working out of this little office nook in the hallway and at the kitchen table.
But it's still January – the year is still in it's infancy – and I still have big plans for 2018.  How about YOU?
Do you plan your days and weeks?  Or do you just take what comes and roll with the punches?
I always start the day with a list – but with the extreme cold we've had – we've pretty much just planted ourselves in front of the fireplace and TV and been doing a lot of reading – studying – gabbing and watching television during January.  And really?  THAT'S important TOO.  Taking the time to savor moments and even days – is really one of the most important things we can be doing.  But when you're me and have a mind like mine that never takes a rest – and many of you out there have one of those – well – just any old normal week day can be absolutely exhausting – just from that spinning mind.
We can't save the world – and that was a very sad realization for me a couple years back when I realized I was about to hit 70 and hadn't made a real big mark – lol   But HEY – we can sure make a difference in our own immediate surroundings.  FOR SURE in our own homes and families – and our community and church.  There are so many things we can each do to improve our neighborhoods and beyond.
BE THE CHANGE you want to see EVERYWHERE you go and in everything you DO!!!
We're going to try to do a daily journal right here – most all weekdays.
Some days it won't amount to much – like today – lol
But some days – I believe it can be life changing.  YES I DO!!!
What we have to remember – every day and in all that we do – is to: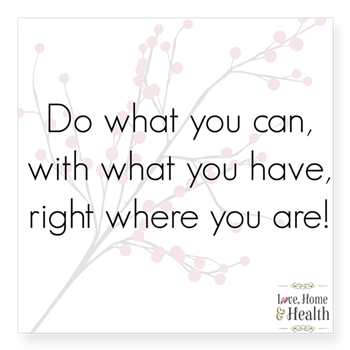 DO WHAT WE CAN
WITH WHAT WE HAVE
RIGHT WHERE WE ARE!!!
And I'm on it!!!  How about you?
Peace and lots of love – coming to you from Round Knob Canyon …
Read more journals and Grandma's Remedies for the Soul Here!
(Visited 50 times, 1 visits today)