They say that beauty is in the eyes of the beholder – and I truly believe that.  The first thing "I" notice about a person when we first meet – is their personality.   But THEN – I notice their skin.  Now not their makeup and jewelry –

I'm talking about the condition of their actual skin.  Over the years I have grown more and more fond of doing everything as close to natural as I possibly can – and that goes for skin care too.

It's said that beauty doesn't come from the face – but that it's a light that comes from within a person's heart.  And that's kind of the way "I" feel too.

Roald Dahl  once said "If you have good thoughts, they will shine out of your face like sunbeams, and you will always look lovely."






But how would we know sunbeams were shining out of our face – if we have layers and layers of makeup on?

Dahl was a short story writer decades ago and became one of the most successful writers of children's books of all times – just because of the beautiful way he used his words.   A person known for the use of beautiful language just has to be a very beautiful person down deep inside – don't you think?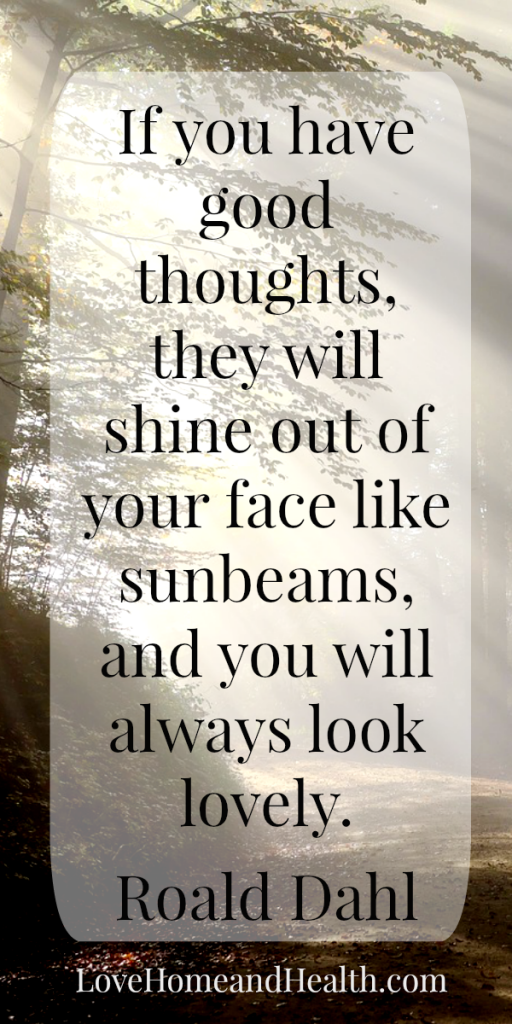 But we're talking about natural skin care here – and instead of slapping on a lot of makeup – I believe it's a lot more important to just take care of our own skin naturally.
I'm sharing just a few natural skin care recipes from the Canyon this morning.  I use every one of these at some time during the week.  I make small batches of these and keep them in very small containers in our frig – and years ago when I first started doing this – I had to mark them so Geezer wouldn't mistake them for snacks … lol  – – because they ARE – just foods.
Natural Skin Care at Home:  The SCRUB – Exfoliating At It's Finest –
ALWAYS start with a clean face – and I use a baking soda or sugar scrub.  Just a wash cloth dipped in very hot water – hold over your face to open the pores – and I do this 2 or 3 times – THEN add just a little baking soda or sugar to the cloth and scrub gently – getting into the crevices around the nose and crows feet, etc.  Rinse, rinse, rinse with very warm to hot water and begin any beauty regime below.   You will be starting each routine with a clean moist face and open pores so these magical potions can sink in as deeply as possible.
Natural Skin Care Recipe:  Rice Water
One simple one that doesn't need anything but about 1 minute of your actual time – is RICE WATER!   Just take about 1/2 cup of White Rice and cook it in the microwave – let it set to cool and dip the liquid off of the rice.  Put that cooled rice water on your face and leave it for 20 minutes while you start your laundry or run the vacuum or whatever it is you have to do in or around the house.  It will be almost invisible as it dries – but you will feel your skin tightening.  After 20 minutes – just wash off with warm water.  Put the remainder in a small container with a lid and it will keep for about 5 days in the frig.  You will see a difference after the first time you do this.  And by the way – WHO has more beautiful and porcelain like skin than the Asian women?  And they DO this!!!
Natural Skin Care Recipe:  Astringents
You can pay mega bucks for an astringent with a big fancy name – or you can open your bottle of Apple Cider Vinegar and use that.  It works just as well.  You can also use Listerine!   And NO – it will NOT dry out your skin – because you're going to be taking CARE of your skin – NATURALLY.  And that's the best way …
More on Skin Care – 
Royal Bee Skin Healing Cream – A MUST HAVE In Your Skin Care Routine!
Botox at Home! Homemade Botox is an Amazing Alternative!
How To Look 10 Years Younger Naturally In 10 Minutes!
Facial Yoga – There's a Facelift in YOUR Fingertips
Skin Care Tips – Facelift in a Glass!
(Visited 209 times, 1 visits today)