They say that beauty is in the eyes of the beholder – and I truly believe that.  The first thing "I" notice about a person when we first meet – is their personality.   But THEN – I notice their skin.  Now not their makeup and jewelry –
I'm talking about the condition of their actual skin.  Over the years I have grown more and more fond of doing everything as close to natural as I possibly can – and that goes for skin care too.
It's said that beauty doesn't come from the face – but that it's a light that comes from within a person's heart.  And that's kind of the way "I" feel too.
Roald Dahl  once said "If you have good thoughts, they will shine out of your face like sunbeams, and you will always look lovely."
But how would we know sunbeams were shining out of our face – if we have layers and layers of makeup on?
Dahl was a short story writer decades ago and became one of the most successful writers of children's books of all times – just because of the beautiful way he used his words.   A person known for the use of beautiful language just has to be a very beautiful person down deep inside – don't you think?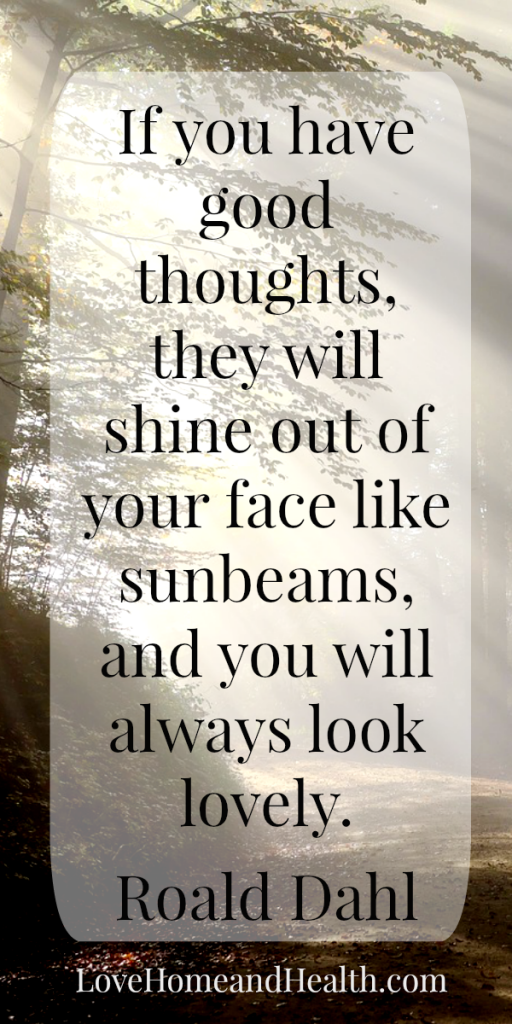 But we're talking about natural skin care here – and instead of slapping on a lot of makeup – I believe it's a lot more important to just take care of our own skin naturally.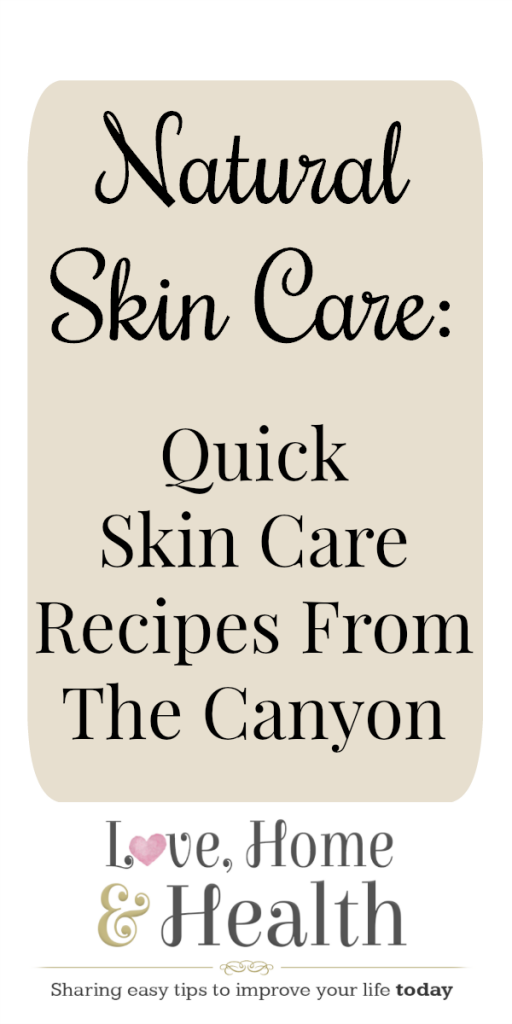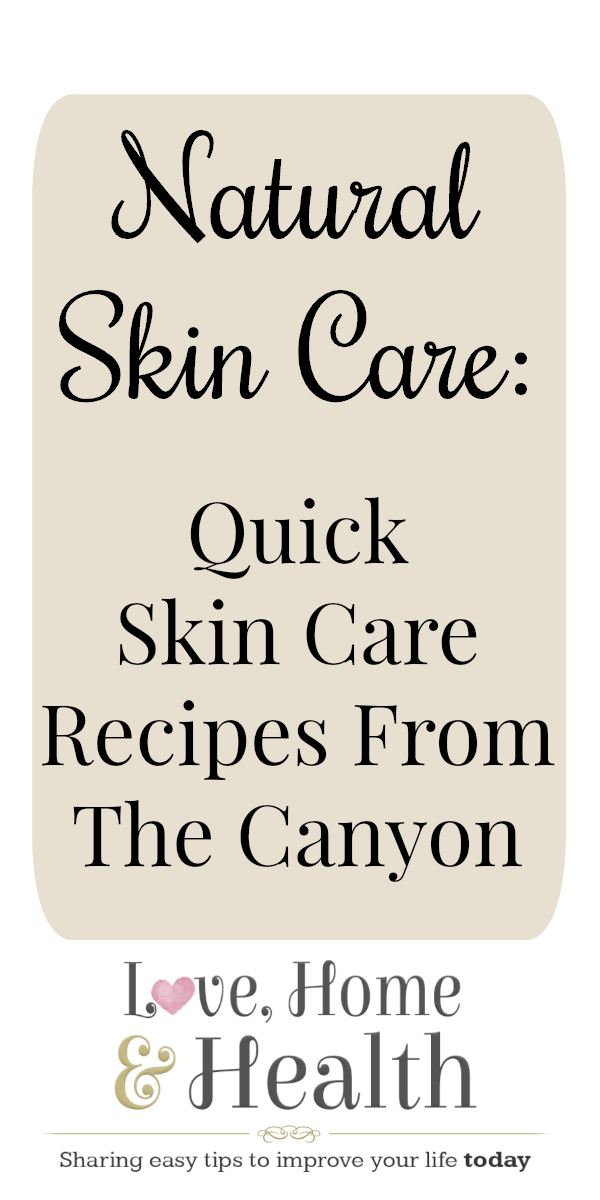 I'm sharing just a few natural skin care recipes from the Canyon this morning.  I use every one of these at some time during the week.  I make small batches of these and keep them in very small containers in our frig – and years ago when I first started doing this – I had to mark them so Geezer wouldn't mistake them for snacks … lol  – – because they ARE – just foods.
Natural Skin Care:  The SCRUB – Exfoliating At It's Finest –
ALWAYS start with a clean face – and I use a baking soda or sugar scrub.  Just a wash cloth dipped in very hot water – hold over your face to open the pores – and I do this 2 or 3 times – THEN add just a little baking soda or sugar to the cloth and scrub gently – getting into the crevices around the nose and crows feet, etc.  Rinse, rinse, rinse with very warm to hot water and begin any beauty regime below.   You will be starting each routine with a clean moist face and open pores so these magical potions can sink in as deeply as possible.
Natural Skin Care Recipe:  Rice Water
One simple one that doesn't need anything but about 1 minute of your actual time – is RICE WATER!   Just take about 1/2 cup of White Rice and cook it in the microwave – let it set to cool and dip the liquid off of the rice.  Put that cooled rice water on your face and leave it for 20 minutes while you start your laundry or run the vacuum or whatever it is you have to do in or around the house.  It will be almost invisible as it dries – but you will feel your skin tightening.  After 20 minutes – just wash off with warm water.  Put the remainder in a small container with a lid and it will keep for about 5 days in the frig.  You will see a difference after the first time you do this.  And by the way – WHO has more beautiful and porcelain like skin than the Asian women?  And they DO this!!!
Natural Skin Care Recipe:  Astringents
You can pay mega bucks for an astringent with a big fancy name – or you can open your bottle of Apple Cider Vinegar and use that.  It works just as well.  You can also use Listerine!   And NO – it will NOT dry out your skin – because you're going to be taking CARE of your skin – NATURALLY.  And that's the best way …
Botox in a Bowl Recipe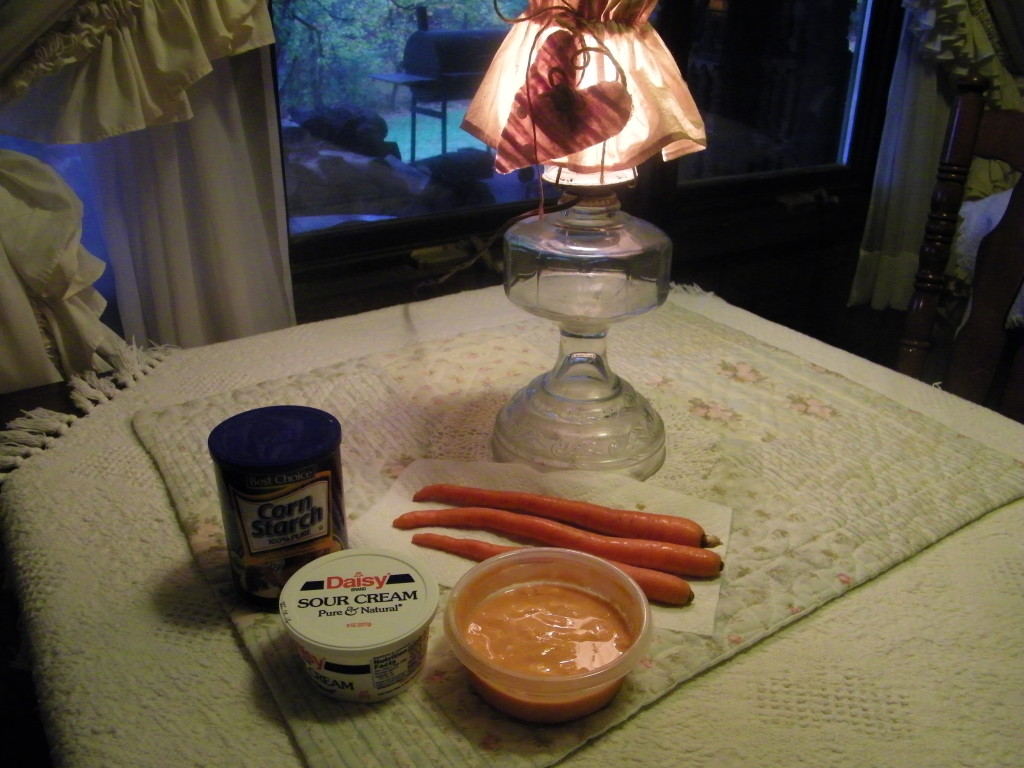 I call this one my Homemade Botox and you will see dramatic results after the first application.
You will need:  2-3 carrots  ( I used just 2 small carrots and ran them through our Champion Juicer)  –  1 tbsp sour cream  –  1 tbsp corn starch.
In a blender – throw in your finely diced – almost minced carrots and make them into a puree.  You may have to slice them really thin to make them go kind of liquid – but this is going to be worth your trouble.  
If you have a juicer – just run them through the juicer like "I" did. THEN – pour 1/2 cup water in a pan and let it come to a soft boil.  
Set it off burner and add the corn starch and stir to dissolve.  Then add the tbsp of sour cream and 5 tbsp of carrot juice or carrot puree and stir well.  
Let that all cool and I set mine in the fridge because I'm usually in a hurry.     
When cool – put it on your face and leave it there for about 20 minutes.
Instructions say that you have to do this 3 days in a row to see the dramatic results – but I could tell a difference after one application.  And I can honestly say – I did have dramatic results.  But to keep those results – you have to keep on using the homemade Botox … YOU WILL NOT BELIEVE it when you wash that homemade Botox in a Bowl off your face.
AND if you'd like to read the original blog with lots of other details and about how a friend asked me to make her some and she used it and I tell about her dramatic results – even on the backs of her hands … you can click HERE http://www.lovehomeandhealth.com/a-natural-botox-alternative-homemade-botox/
A Miraculous Recipe:  Magic Lotion
I have made gallons of this stuff and given it away since I got this recipe back in about 2001.
1 Bottle Baby Lotion
1 Jar Vitamin E CREAM
1 Jar Vaseline
Now the above 3 ingredients can be found at Dollar General for about $3 total.
But I'm a big promoter of Coconut Oil
so I started adding a little Coconut Oil to my own recipe – SO 1 TBSP Coconut Oil (my addition and I buy Garden of Life Extra Virgin Coconut oil
on amazon)  That Garden of Life Coconut Oil is magical in so many ways.  You can rub it around your cuticles right after you do the dishes and your cuticles just turn so soft and pliable.    🙂
I always adjust my amount of each ingredient depending on how much I'm making at that particular time.  Sometimes I'm just making it for me and other times I'm making a big batch to give to a few friends …
For one small batch, I put a big squirt or dollop of each on a paper plate and mash them together with a plastic fork, so when I'm done I can throw the plate and fork away.
I don't use nearly as much Vaseline –  but equal amounts of the lotion and cream.
AND if you'd like to read more on this recipe and some of the others posted … you can find more info HERE – http://www.lovehomeandhealth.com/how-to-look-ten-years-younger-in-flash/
But HERE is the REAL secret to looking ten years younger in just 10 minutes!
YES!!! We have an added secret trick – and it works like MAGIC to roll back the years …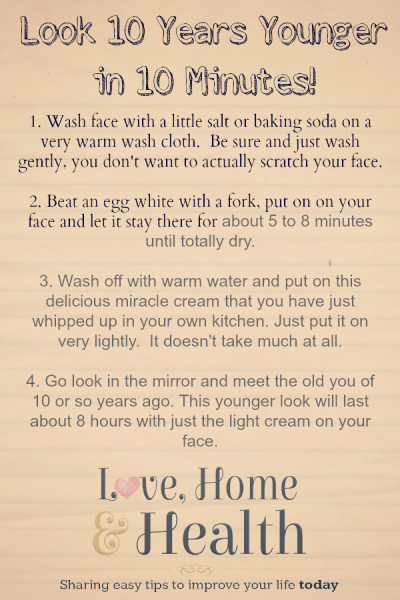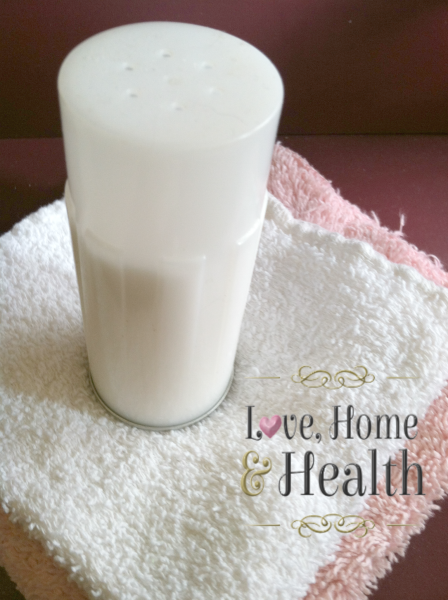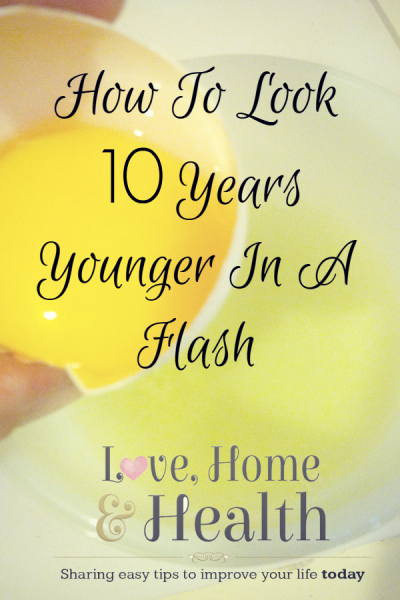 How To Look Ten Years Younger In Ten Minutes –  THIS IS IT!!!
Now you may think it's impossible to look ten years younger in ten minutes.  But you really can.  It won't last forever and ever amen – but you can get through a dinner date or outing and look absolutely smashing – trust me on this and just try it!
Wash your face and use a little salt, sugar or baking soda on your very warm wash cloth.  Be sure and just wash gently, you don't want to actually scratch your face.
Then beat an egg white just quickly in a deep bowl and put on your face and let it stay there for about 5 to 8 minutes until totally dry.
Wash off with warm water and put on this delicious miracle cream that you have just whipped up for pennies in your own kitchen.  Just put it on very lightly.  It doesn't take much at all.
NOW – go look in the mirror and re-introduce yourself to the old you of 10 or so years ago.  You will find that you look 10 years younger in just 10 minutes.
This younger look will last about 8 hours with just the light cream on your face.  I have no clue how long it would last with foundation makeup … maybe longer … maybe not as long.
Try it and see for yourself and then share this blog with your friends and family.
AND if you'd like to read more on this recipe it can also be found at this click … SO you can find more info HERE – http://www.lovehomeandhealth.com/how-to-look-ten-years-younger-in-flash/
Thank you SO much for stopping by!
(Visited 154 times, 1 visits today)