How to start today to love your Life – It's a challenge that no one should turn down.
Will you take the challenge?
Can you love your life more – than you do right now?
LOVE Your Life – A 30 Day Challenge
I'm following the works and writings of Mike Dooley. He wrote the book Love Your Life in 30 Days and he has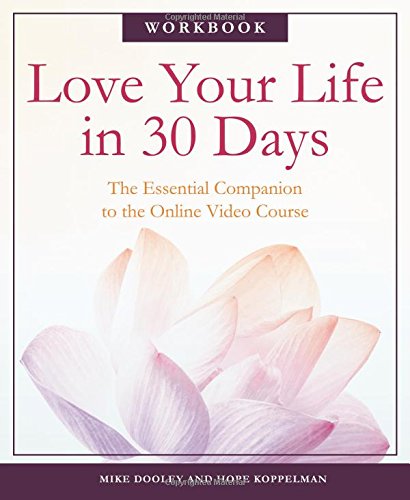 some amazing insights into how we can make – even a good life – a little better. Now WHO wouldn't want to do THAT?
Mike does a 30 day Love Your Life Challenge at the start of each year. And he may do it a time or two into the year also – I mean we can make our lives better – at any time of year, right? Of course we can! SO why not a 30 day love our life challenge in say – oh – JUNE?
But the first thing I learned in studying Mike's video's – is that people start out gung ho on day one. I mean he had something like 14 thousand people following his daily video suggestions on day one – but each day they dwindled just a little … and by about day 6 we were down to just Mike, me and only about 6 thousand other people.
SO what does that say about these people who thought they wanted a better life on day 1 of the 30 day challenge – but had already flew the coop by just day SIX?
It says those are people who are not totally content with the life they have how – but Lord help 'um if they have to put forth a little effort to make their lives better.
That's so sad.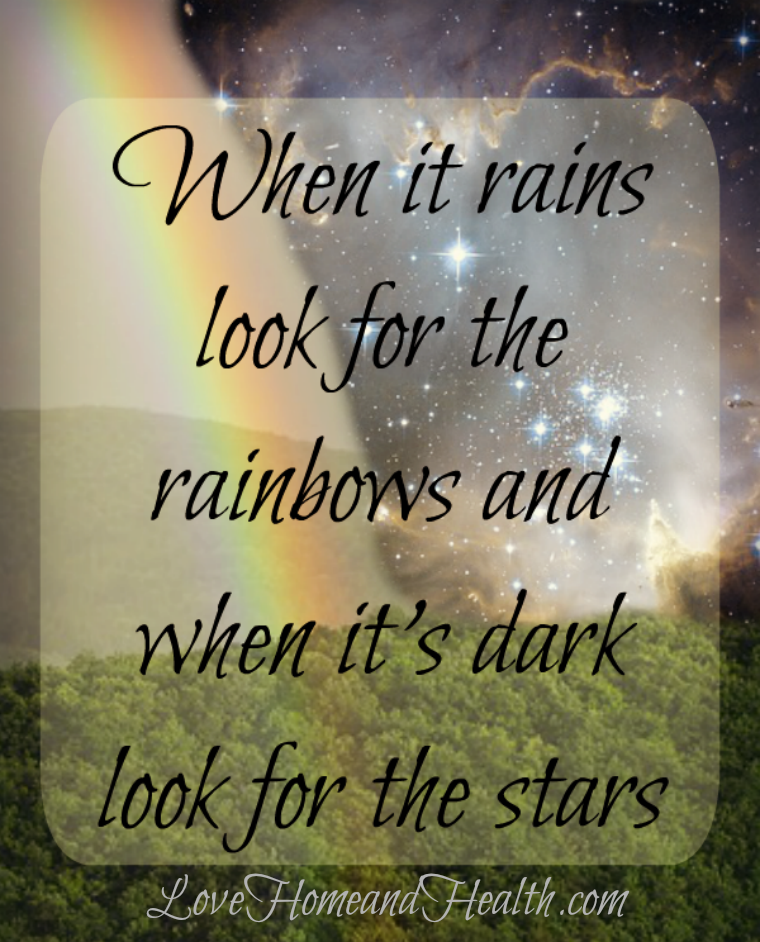 If You're Alive And Well – You Should Want To Strive To Be Better
Mike says there's absolutely nothing wrong with us wanting more or to be better – that just means we're alive and well.
And he says there are 3 things that make dreams come true – and they are "Thoughts" – "Words" and "Actions"
He says our thoughts become things so we need to always be aware of what we're pondering on. And any positive change is better than none so we should take baby steps daily.  Let's just try to do at least one positive thing a day – that we feel would make our life better.  That's easy enough – right?
Seems Like No One Dreams Anymore
The preacher asked last Sunday – how many had made New Years Resolutions – I was the only one that raised my hand I think. But I am ALWAYS trying to better myself. I see nothing wrong with that at all. IN FACT – I think it's kind of crazy – NOT to try to be a little better each day than we were the day before.
If I was to croak today – and one of the kids took all my self help books and sold them on ebay – they could probably buy a good used car.
🙂
How To Start Today To Love Your Live:  EVERYBODY Needs a Vision Board
Mike suggests making a vision board for 2017 and I hope I can find time to do that very soon.  On our vision boards – we're supposed to put photo's and quotes of things that inspire us.  OH MY GOODNESS – that's right down my alley!!!   I'd have to have a photo of a woodland path or 3 or 4, for sure – because those old woodland paths just call my name.  And maybe a very old cabin or two and at least one of them would need to sit on a lake and have a deer in the photo.   And I'd need some good flea market photo's and maybe some unique birdhouses.  And let's see – I'm picturing my own vision board in my mind and it would have to have a photo or two of Geezer on it.  He's so photogenic anyway and even after 53 years – just getting a glimpse of that old rascal –  just makes my little old heart go pitter pat.
Porch swings inspire me and we have 2 porch swings facing each other on our porch.  We set out there late afternoons when we're winding down our work day and talk about the price of rice in China and other very important issues – like the wild deer that are usually mingling about in the yard as we sit there.  And then there are very small and simple things that inspire me – like a pile of vintage buttons – OH MY GOODNESS –  VINTAGE BUTTONS.  Oh and altered art books inspire me and I've made several of those myself and we're about to do a DIY blog on making those.   Altered art and collages are just kind of my mind in print – all mixed up with a dozen things going on at once.
I love looking at just the bark on trees.   Did you ever just stand at a tree and look at that bark?  Did you even think about the miracle that happened to make all that bark on all of our gazillions of trees and how every single tree is a little different than the others?  And is there anything more beautiful – that bark on a TREE?   Well, I think NOT!!!
What Words or Quotes Inspire YOU?
And quotes and words – YES!!!   Are there quotes and words that just make you feel warm and cozy?  Some of my favorite words are "grace" – "wisdom" – "simple" –  Those words and many others – just have some kind of magical power to me.  
And then there are quotes – I was at Kims the other day and she had out the old notebook of quotes that we had written our many quotes in that we used to paint on signs for craft shows and there were hundreds of quotes in that notebook.  And short, warm poems.  OH my goodness!  I can hear a good and inspiring word or quote and I just want to say "MOVE OVER – I must go try to change the world!!!"  🙂
And speaking of words – gads – a new paper notebook and Zebra fine point pen – YES!!!   Is there anything better – than a new blank notebook and a new ink pen?   To me – those things just say 'YES!!! Let's sit down and tell a story' or 'make a list' – YES, YES, YES!!! Let's WRITE something!!!"   🙂
Oh there's just so much I could put on my vision board that would inspire me to want to try to move mountains.  I'm going to put mine on our frig. If I get it done – I'll post a photo.
"The secret to living a life of your dreams – is to start living that life of your dreams – today! And to do it in every little way you possibly can."   Did that quote inspire YOU?   Well it sure did me – 
Make the rest of your life – the best of your life – and we hope you will start today!!!  We're going to try to do that and we sure hope you will too.
Peace and lots of love – from me to all of you –
More of the Encouragers Club
(Visited 421 times, 1 visits today)