My Daily Journal: Wednesday Morning – December 28, 2016
#WednesdayMorning
#humpday
#Journaling
#healthcoach
Find Yourself and BE That!
The very best thing in all the world that you can be – is yourself.  SO – Find Yourself And BE That!  I can remember so clearly as a little girl growing up and telling daddy and mom that I wanted to grow up to change lives and influence people.
When I'd say that – mom always had something positive to say – or a smile. Daddy always had a big laugh. Because as a little girl growing up and well after the time I met this old Geezer – I was the queen of the Bashful Wallflower Girls of America.
So to think that I was even going to speak to someone I didn't have to speak to – much less encourage or try to influence them – was just a joke to my whole family.
Actually – I didn't see how it was going to happen EITHER… lol
But it was a dream from when I was a very young girl – to change lives and help and influence people.
Find Yourself And BE That – Awakening The Giant Within  🙂
Fast forward to my early 20's and by then – I had come out of my shell and was making citizens arrests and more. By late summer of 1977 – I had found – through desperate research – holistic health and wellness and the art of healing the body naturally – just as God had intended us to do all along.
From there – in the fall of that same year – I brought in the EPA from Marion and Center for Disease Control from Atlanta and a few other agencies – to try to find out just WHY – we had so many young moms and kids – dying of unusual forms of cancers right here in our little county..
They actually sent people here to check our water and air because of all my calls and they appeared at our door to tell me – our water and air are fine – and the number of deaths in our county for the size it was – was just expected and nothing unusual.
I've always considered myself as a leader and not a follower – so I thanked them for their time and proceeded on – with my mission to find the mystery of why we had so many cancers in kids and young adults in Massac County.
At about that time – we even had 2 kids – both age 8 yrs old – that lived one mile apart – both from the same school and both dying of rare forms of cancer.
At that time – we had FIVE young adults under 50 – in one small country church in Massac County – with terminal cancer.
And I had made a map of the county and logged all the homes of the 30 some odd people that were currently battling terminal cancer at that time – all under age 50.
I found we had several 'cancer cluster' areas. And I may not be a rocket scientist – but I knew they were wasting their breath and my time – trying to tell me we didn't have a very serious problem in Massac County.
When I could find no help for Massac County – I decided the best route for my family and myself – was to strengthen our bodies and immune system naturally – and that's how my journey began as the now – well known Quack of Massac County. 🙂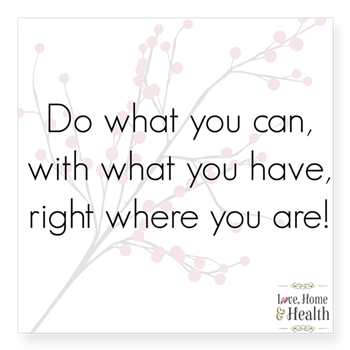 A Quack By Any Other Name
I was answering messages very early this morning – some thanking me for the help I've given them at no cost to them – and others just now seeking help for this or that. And my mind began to wander back to how the family has always joked about my obsession of natural healing – and even called me a "Quack" for years – 🙂 AND THEN – it dawned on me how much Billy and Kim have come around to this idea and are kind of learning the ropes themselves.
I can be out and about with Kim and we'll run into someone and they'll just casually mention an ache or pain – just like people are prone to do – and before I can say squat – Kim is offering them a home remedy and even free samples of what we use – if they'd like to try 'our way that works' of treating aches and pains.
It took just 1 of Kim's extreme migraine headaches – and a desperate call to mom – about 8 yrs ago – to kind of win her over – when I showed up at her door with my 'remedy' and in 20 minutes – she was headache free and hasn't had a real migraine since.
And then one day when she had friends over – one of them suffered a bad gallbladder attack and she just happened to have some Swedish Bitters in her frig and she was able to stop that friends gallbladder attack within minutes – so she's been on board with me 200% ever since.
Billy used to laugh and call me his personal Quack. He still calls me his quack – but he no longer laughs about it. And he's about as quick to give home remedy advice as Kim and I are.
He was in town just about 2 weeks ago and ran into an old friend – like he usually does – and ended up gabbing for a spell. He called me and said "I'm here with so and so and they can't get their triglycerides down. I've told him about you and he wants to talk to you – so – I'm going to give him the phone and you tell him what to do." 🙂
I got off the phone and I smiled to myself and said "After all these years of fighting the 'quack' title – they have finally all accepted who I really am. 🙂
We should never try to be something someone else wants us to be. We must all BE – the person God put us on this earth to BE – no matter what.
Find yourself – and BE that!!!
Peace and lots of love – from me to all of you –
(Visited 248 times, 1 visits today)