We're back here on day 10 of our Get Healthy: 31 Day Challenge and today we're going to talk a little about the Amish life style and how their health and longevity compares to those of us living a much more modern life style.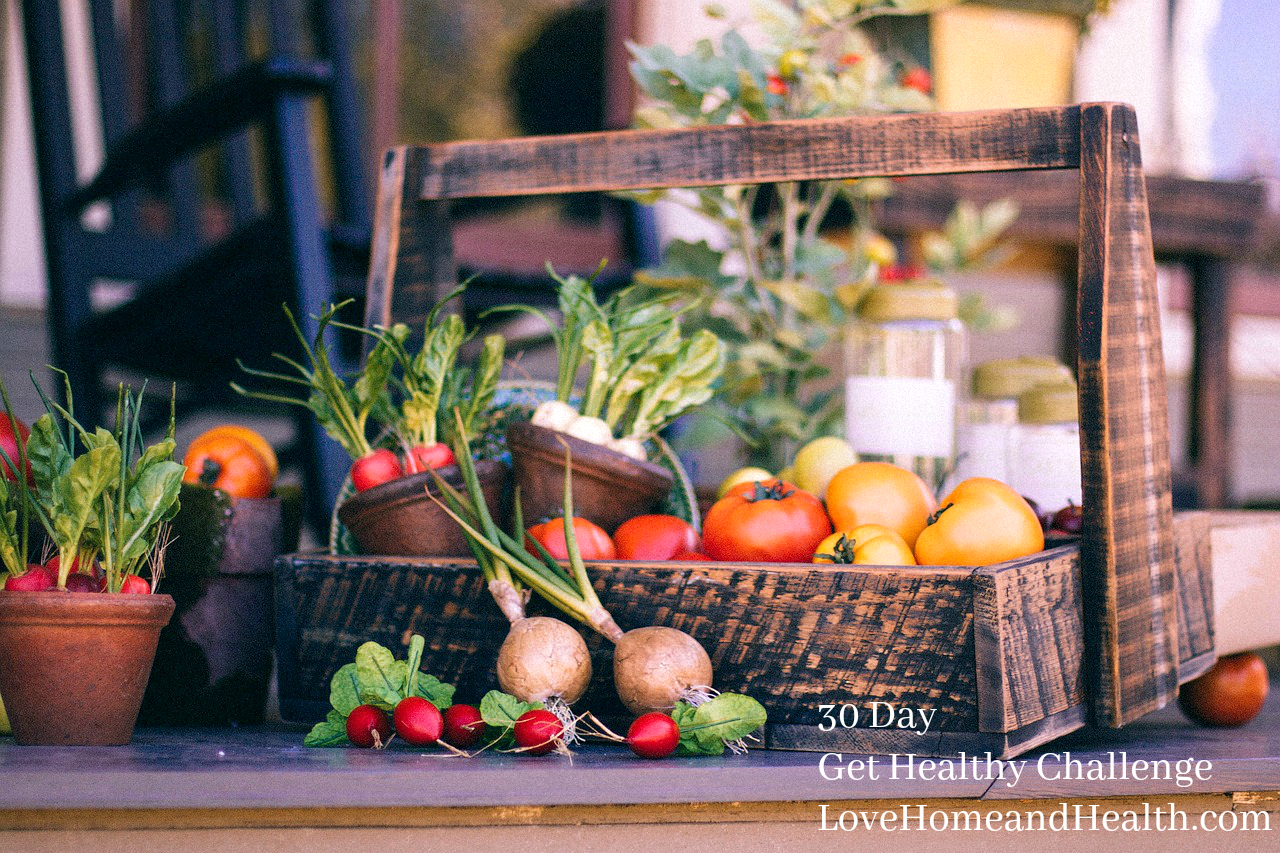 Living the Good Life – Amish Style
The Amish live what is referred to as "The Good Life".  Now their life style may not sound too appealing to you – but it's always been very appealing to me.
They also live – pretty much the same life style as their ancestors did several hundred years ago.
A Study – Amish Lifestyle vs Modern Day Lifestyle
A study was done just a few years ago on two thousand Amish and on the same number of folks leading a modern lifestyle.
It was found that the obesity rate is only about 4% in Amish communities – as compared to 31% in the more modern world.  And truth be told – I believe 31% is a super low per cent given for us – because we all know that at least half of all the people we see when we're out and about – are overweight and many, many are obese.
Now that's not necessarily laziness on our part.  That's just the life style that 'we' have grown up with and got accustomed to and this is what it's done to us.
Day in the Life of the Amish
The Amish start their day with a full course breakfast of eggs, bacon, pancakes, gravy, fried potatoes and more.  If I ate that for breakfast – or even a tiny fraction of it – I may as well just climb right back into bed – because my energy would be gone – and my day would already be over.  All that food would knock me out like a light or at the very least – make me feel like I was laying under an elephant that was laying down.
The Amish stop for a full lunch before heading back to the fields or the barn and then wind their day down with a huge supper.
HOWEVER – in one days time – the average Amish man walks 18,425 steps and the average woman walks 14,196.  And that's not strolling around in the mall or from the car in a big parking lot – to our favorite eatery – or strolling around the block so we can say we got in a few steps.  That's 18k and 14k steps of physical labor – all day long.  THAT makes a HUGE difference.
In the modern world – many of us are lucky if we walk 3,000 steps because we spend our days at our office desks or just lounging if we're retired and then we sit and watch television from supper till bed time.   Now Billy and I are very active – and I see daily on my fitbud that I walk about 12k most days.  I've also had Billy put it in his pocket to ck his steps on an average day and he walks about the same and sometimes more.
Where as the Amish just don't do that.  Instead of watching sports – they play sports with their kids.  Instead of watching gardening shows – they garden and garden big time – because their gardens sustain them year round.  Instead of watching home improvement shows – they are constantly busy improving their homes, farms, fields and more.
Amish Health and Wellness
In another study – over 26,000 Amish were studied over the course of 7 years and in all that time only 191 cancer cases were found.  THAT IS AMAZING!!!   And it's ALL due to their diet and lifestyle.   
We probably have 191 people battling cancer or just wrapping up their Chemo – right now – right here in Massac County!!! DO YOU REALIZE THAT???   And that ALSO is due to our diet and lifestyles … VERY VERY VERY few cancers are gene related …
If that doesn't make people stop and think – then their lights turned on – but nobody's home .. plain and simple.  
SO – what's their secret?  "The secret to Amish health lies in their restrictive lifestyle.  The Amish are a conservative Christian group that shuns conveniences of the modern world because they believe that modern technology negatively impacts humility, family, community, and faith."  And do you know what?  I agree!!!
We could go on and on about the Amish today – because studying the lifestyle of the Amish is one of my passions.
But we're going to wrap it up for now – because I'm burning daylight   🙂
Eat lean and clean today – try to walk 5 minutes at least 5-6 times today and walk at a very fast clip.
Consider buying that Fitbud – because that thing .. OH my GOODNESS – you'd think I had severe COPD and had lost my oxygen tank – when I can't find my Fitbud.  The very last thing I do in the evening is lay that Fitbud down on the corner of the kitchen table and the first thing I do is pick it up when I come through the bedroom door.
Here's the link if you want to ck it out.  I don't know how to put it in 'right' but this will get you there – and yes it's our affiliate link – it will cost you not one penny more to use it – but we will make just a few cents off of it – to apply to the running of this website – so please and thanks …
https://www.amazon.com/3DFitBud-Counter-Walking-Pedometer-Lanyard/dp/B01ELIX7E2/ref=as_at/?creativeASIN=B01ELIX7E2&imprToken=Hfl6lN1dJ2kX2z8oZ7bRoA&slotNum=0&ie=UTF8&qid=1487340829&sr=8-1-spell&keywords=3d+fitbud+step+counter&linkCode=w61&tag=lovehomeandhealth-20&linkId=b993806a801f577d472e5c5b026920d7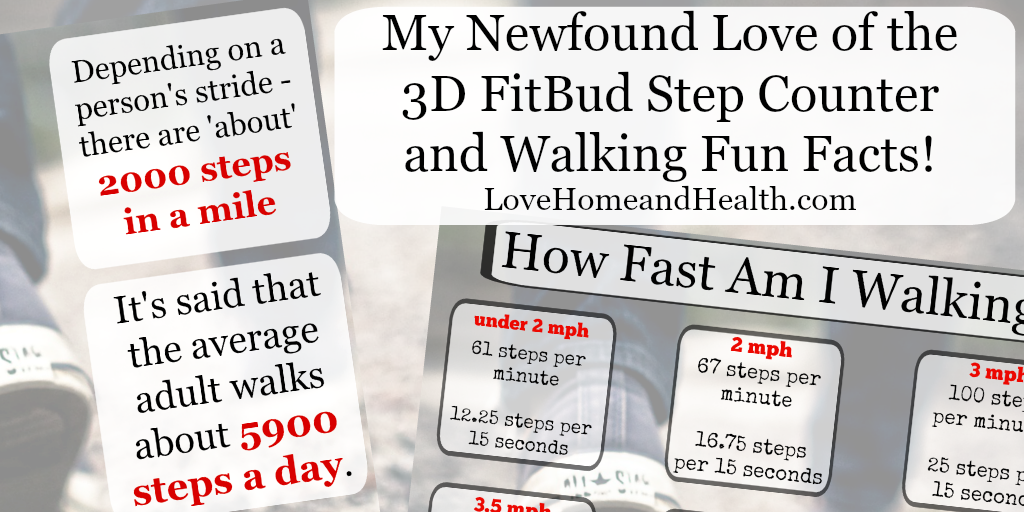 (Visited 41 times, 1 visits today)