Are you a senior citizen or getting close?  Well Geezer and I are not getting close – we're there!  We're at a point in our lives now,  that we need to learn how to enjoy this ageless journey as a senior citizen so we don't miss one single blessing that life can hold.
We have a choice, you know?  Or most of us do anyway.  We can choose a diet and lifestyle that will be conducive to good health and vitality well on into our senior years – or we can just hit 70 and give up and sit down in the old rocker and wait for the end to come find us.
I can tell you one thing for a fact – I'll be giving the Grim Reaper a run for his money – and by the time he finds and lasso's me – he'll have to sit down and take a break his own doggone self.  And I'm trying to help and encourage my Geezer to follow my lead.
Even though we're 70 and 71 now, I don't think of us as old at all.  Instead I feel blessed that the Lord has allowed us to stay young at heart and in mind for as long as He has and we have no plans to change those things any time soon.
Now we may have salt and pepper hair and we're not too fixie as fixie goes.  We're just us!  To me – nothing ages a person more – than fighting aging with color on their hair and clothes and makeup that was made for people half their age.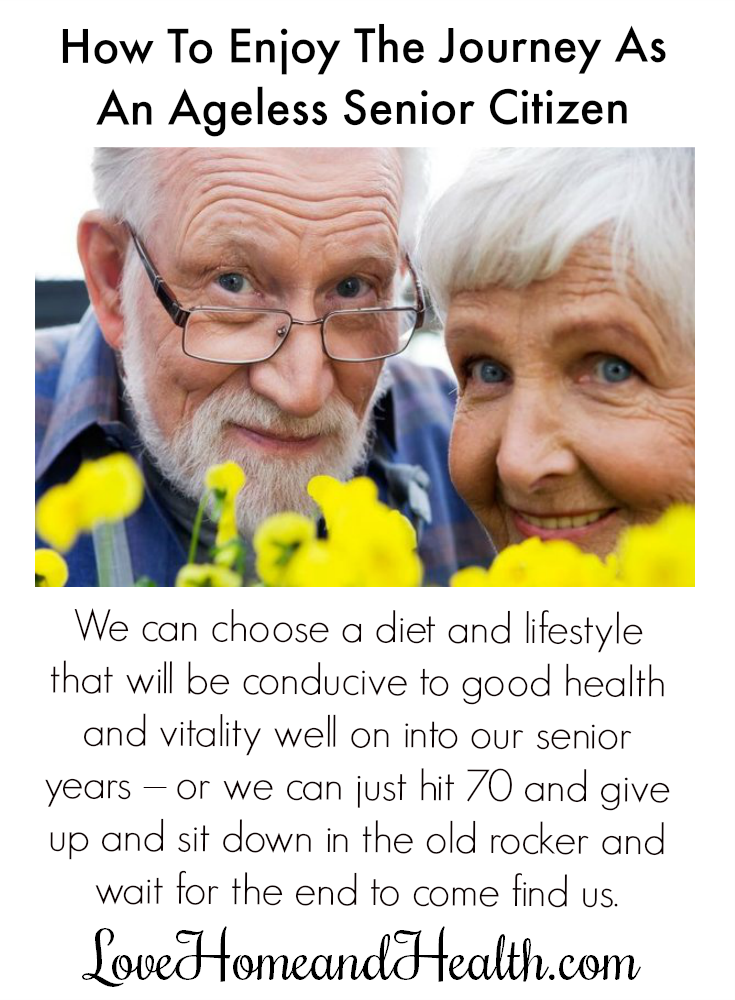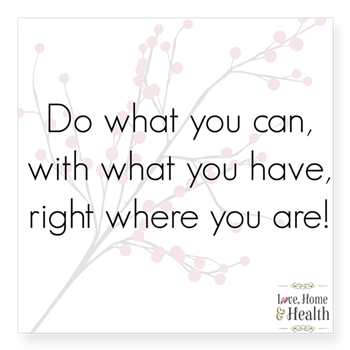 On Becoming an Ageless Senior citizen
We can whine around about how old we are.  But hey – just stop and think about the gazillion people that didn't make it nearly this long.  We can whine about growing older and the new challenges we face day by day – or we can just do what we can – with what we have – right where we are.  Which do you feel would give us the best life?
I choose to believe – just like the saying goes – that what we think – we become.  And what we feel – we attract.  And I also feel that usually what we imagine – we can usually create.
What is that old saying?  "The older the fiddle the sweeter the tune."   That can very well be true of senior citizens too.  It all depends on us and how we portray ourselves to others.
It really is true that "aging seems to be the only available option – if we want to live a longer life."  It's what we do with each age – that makes up the pages of the story of our lives.
Ageless Senior Citizens – Stats
In my research on aging – I found that only 21% of seniors 65-74 – admit that they feel old.  And of those over 75 – only 35% of those consider themselves as old.  In fact, most of those 64 and older – say they feel as much as 12 to 15 or more years younger than their calendar age.  And I'll have to say – that's really true of Geezer and I.
As a general rule – women live about 5 years longer than men and there are several reasons for that.  A woman's immune system just stays stronger – longer in most cases. And women tend to be a little more positive in the way they look at things AND they stay young at heart – quite a bit longer than men of their age.
If you stop and think about age – it's really better to be 70 years young … than to be 40 years old.  Don't you think? Some of this newer generation of young people – just have such a bad attitude.  They seem to feel so privileged and that life 'owes' them something for free.  Heaven forbid that some of them should have to work one full time job – much less a full and part timer to make ends meet – like some of the older generations did.
As we age we learn to appreciate the little things more.  And while we way too often don't have time for our spouses and families in mid life – and we don't see the importance of not taking more time – as we age on into our senior years – we realize more and more just how priceless each and every day is. And it's time with those we love most – that's most important thing to us.
Samuel Ullman – who was an American businessman and humanitarian many moons ago – was probably best known for his poem "Youth" and I'll close with that
YOUTH – A poem by Samuel Ullman (1840-1924)

Youth is not a time of life—it is a state of mind. It is not a matter of red cheeks, red lips and supple knees. It is a temper of the will; a quality of the imagination; a vigor of the emotions; it is a freshness of the deep springs of life. Youth means a temperamental predominance of courage over timidity, of the appetite for adventure over a life of ease. This often exists in a man of fifty, more than in a boy of twenty. Nobody grows old by merely living a number of years; people grow old by deserting their ideals.

Years may wrinkle the skin, but to give up enthusiasm wrinkles the soul. Worry, doubt, self-distrust, fear and despair—these are the long, long years that bow the head and turn the growing spirit back to dust.

Whether seventy or sixteen, there is in every being's heart a love of wonder; the sweet amazement at the stars and starlike things and thoughts; the undaunted challenge of events, the unfailing childlike appetite for what comes next, and the joy in the game of life.

You are as young as your faith, as old as your doubt; as young as your self-confidence, as old as your fear, as young as your hope, as old as your despair.

In the central place of your heart there is a wireless station. So long as it receives messages of beauty, hope, cheer, grandeur, courage, and power from the earth, from men and from the Infinite—so long are you young. When the wires are all down and the central places of your heart are covered with the snows of pessimism and the ice of cynicism, then are you grown old, indeed!
For our most recent posts visit our home page!
(Visited 195 times, 1 visits today)