Irish love quotes, other love quotes, old 1950's love songs!  Love, love, love!  I love – LOVE!  Oh wait, I've said that before, haven't I?  But with St Patrick's Day right around the corner, I thought I'd look up a few Irish Love Quotes and just see what I could find.  What I found about the Irish was amazing.
Old Irish Traditions
The Irish are known as a group of people with very strong family and community connections.
They're known for working long hours and for having several generations under one roof.
Now just that right there takes a lot of LOVE!
The Irish know few real luxuries and not many travel more than 10 or 20 miles from their original home places.
Catholic roots grow deep in Ireland and families are huge, usually with the children in each family – very close in age.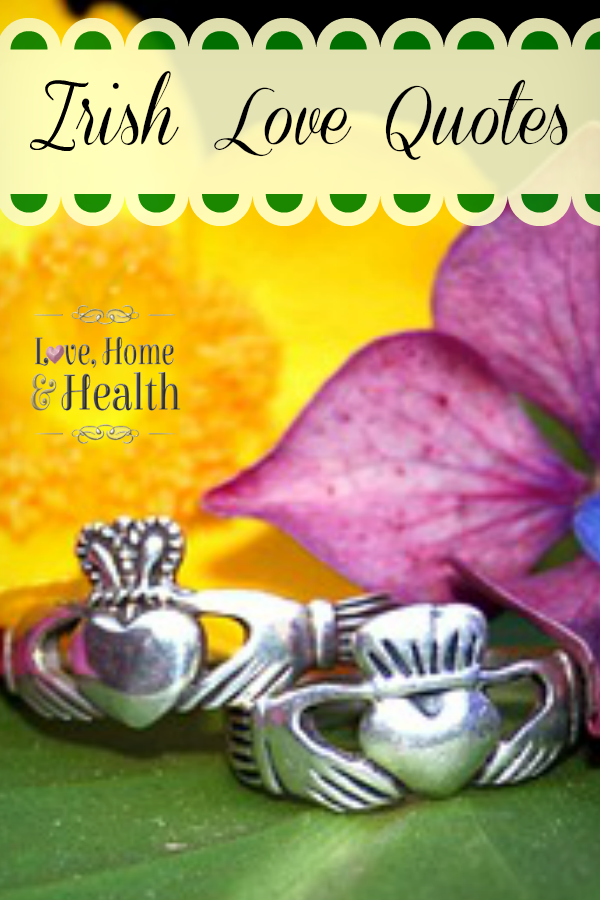 What IS Love?  Irish or Otherwise?
I read that LOVE is a wildly misunderstood – although highly desirable – malfunction of the heart.  It's said that LOVE weakens our brain, causes our eyes to sparkle, our cheeks to glow, our blood pressure to rise and our lips to pucker.  But now that puckering of the lips may slow down, but if the love is real and deep like it should be – it only grows deeper with time but just in a different way.
I recently researched a quote I saw on facebook to find it origin.  And it's from an epic war film from 2001 starring Nicholas Cage, called Captain Corelli's Mandolin.  But this one specific quote, evidently from that film – says it better than anything I've ever read.  It says "When you fall in love, it is a temporary madness. It erupts like an earthquake, and then it subsides. And then when it subsides, you have to make a decision. You have to work out whether your roots have become so entwined together that it is inconceivable that you should ever part. Because this is what love is. Love is not breathless, it is not excitement, it is not lying awake at night imagining that he is kissing every part of your body. No … don't blush. I am telling you some truths. For that is just being in love, which any of us can convince ourselves we are. Love itself is what is left over, when being in love has burned away."  Now those are just words of pure gold right there!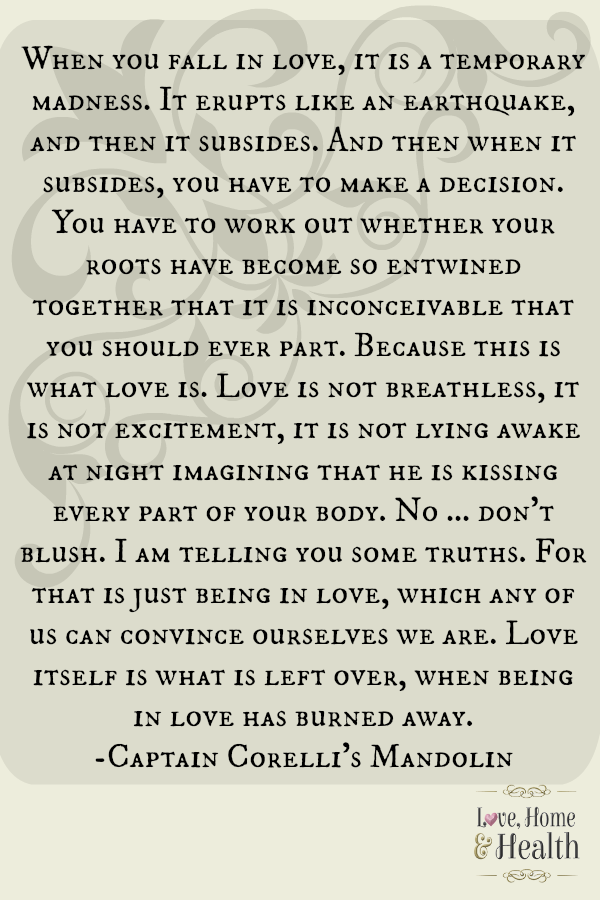 AND OH HOW I LOVE THAT!  It's SO true!
Explaining a Few Irish Love Quotes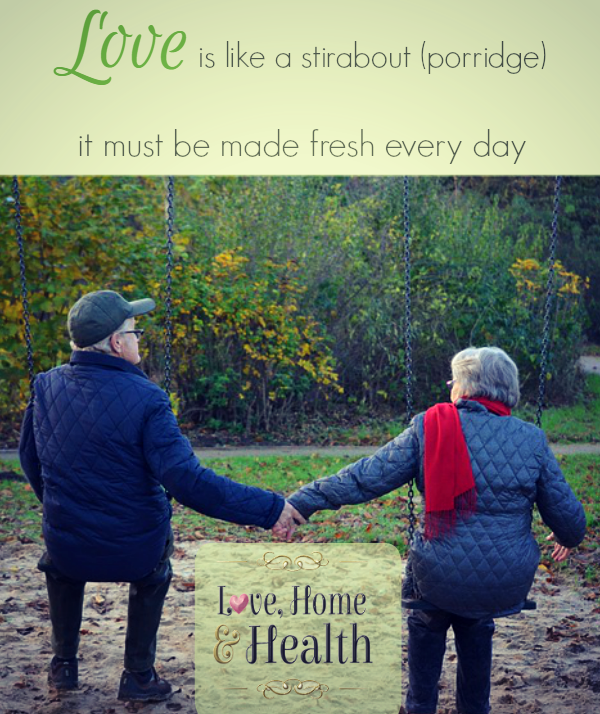 The Irish love to say "Love is like a stirabout (porridge) – it must be made fresh every day"  And more true words were never spoken…
This is the problem with so many relationships today.  SO many couples think that just because they said "I love you" and tied the knot … that things are going to remain breath taking and exciting till death do they part.  But NO!!!  The quickest death they will see when thinking like that … is going to be the death of their relationship.
Loving relationships , just like our own physical bodies, need daily nourishment!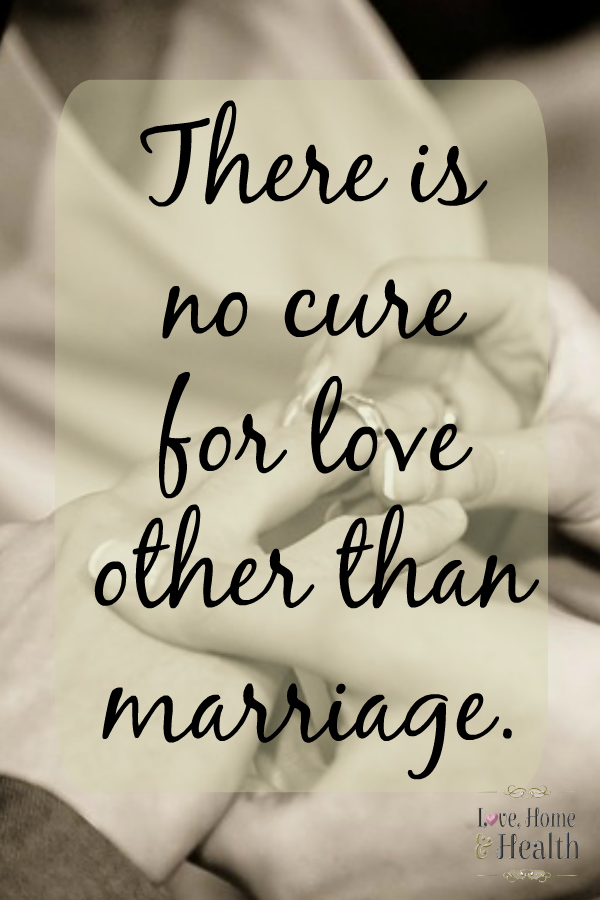 They also say "There is no cure for love other than marriage."   Now that can be taken two ways. It can mean if being in love is wearing you out – just marry that person and THAT will be the end of THAT!  OR it can mean if the love is real it isn't going away no matter what, so tie the knot that will bind and stay bound if you treat it right.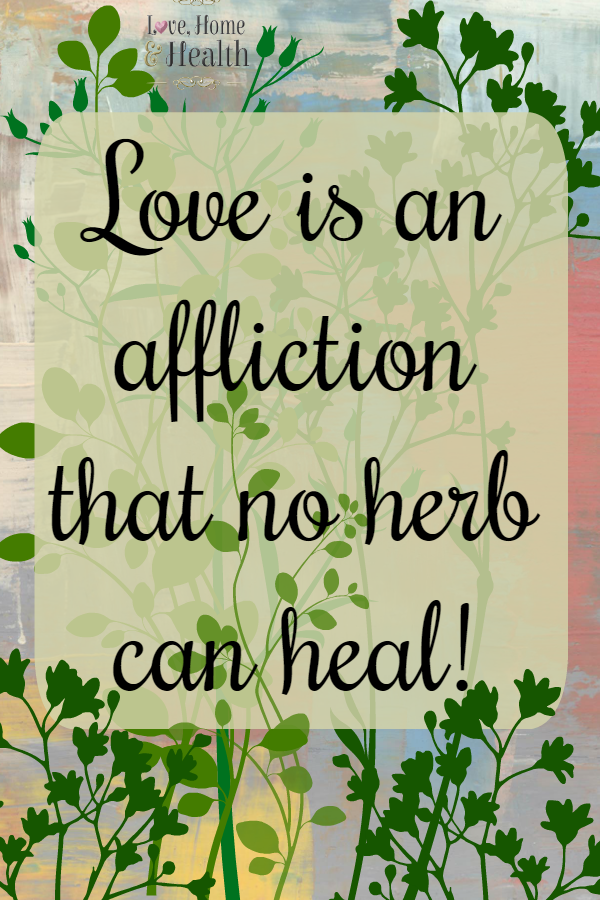 Two more popular Irish Love Quotes are "Love is an affliction that no herb can heal! AND – "It's easy to half a potato where there is love!"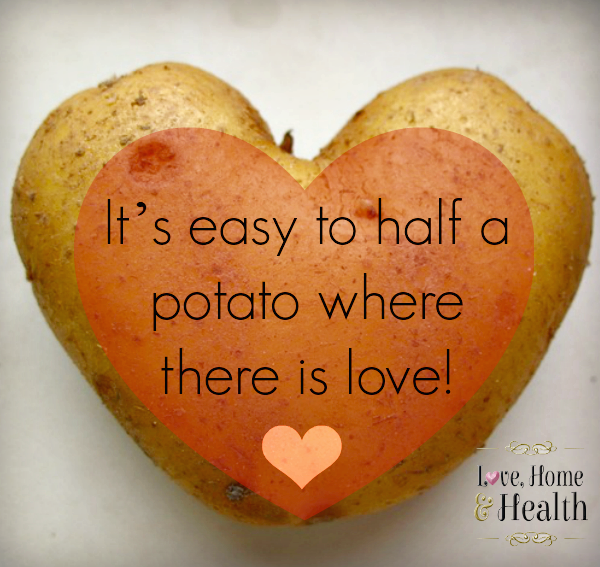 SO what do these Irish Love Quotes tell us?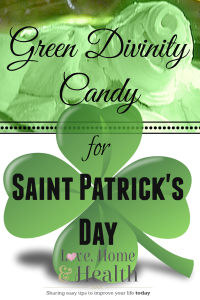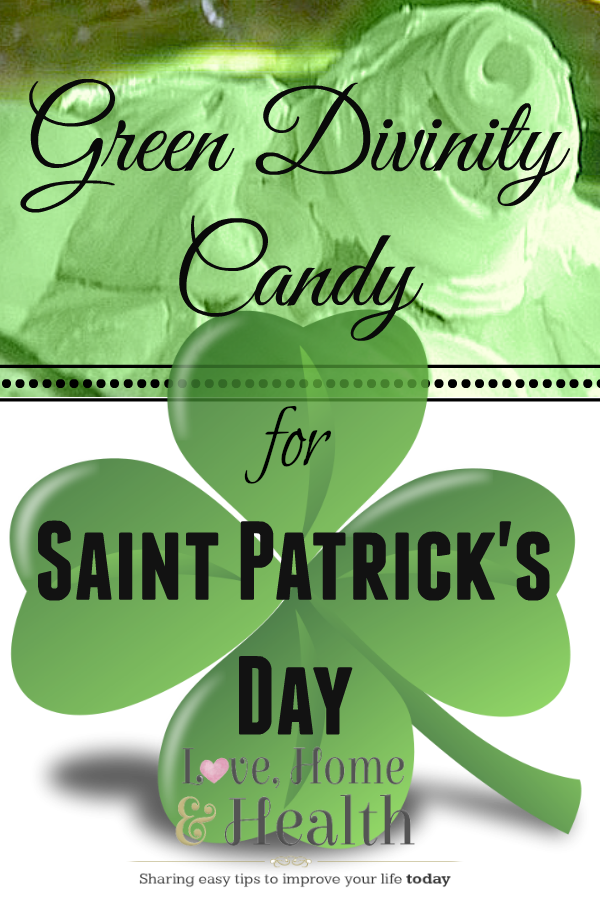 They tell us that there are many Irish that are probably a lot smarter than a lot of the rest of us.  So many of us get so caught up in 'making a living' we forget to take time to 'make a life'
I've said so many times that love and keeping love alive are two of my favorite subjects to write about.
Because "I" believe it really is true "It doesn't matter where you go in life, what you do or how much you have – it's who you have beside you"  And I absolutely agree with that.  Geezer and I didn't get to our 49th wedding anniversary without a lot of work.  But it's like those jobs where they say "If you like what you DO – it isn't really work"  Making love last does take work … but the benefits of making that happen, are out of this world!
MAKE time for those closest to you!  Because "The very best love stories have NO ending!"
Peace and love from Love, Home and Health.
(Visited 2,431 times, 1 visits today)