I'm sharing natural cures and home remedies for everyday ills today and I'm just giving you the cliffsnotes – or just getting down to the brass tacks – short and simple.
Now most of you know Kim and I have each had a pretty scary round with our personal medical doctor this month – but that's really a very rare thing – and we know exactly what happened.   We let our daily lives – get in the way of just doing a few very simple things that we'd done for years – to take better care of ourselves – in spite of our insane daily schedules.
Kim let the tummy bug run her down and wipe her out for 18 hours – and was in almost critical condition with IV's at the hospital – because she had simply backed off on a very few little things that keep her strong and healthy – like Kiwi and Milk Thistle daily.  Even the doctor couldn't get her vomiting under control for 18 hours and she became dangerously dehydrated and almost comatose.  And when we got HER up and going and home I was sweeping her patio for her – that very afternoon – to get the leaves off that had fallen while she was away from home – and I simply picked up the kitty litter hut on her patio to move it to a back corner – and lost my grip – dropped it and that hut top fell off and kitty litter dust just took a nose dive down my nose and throat – because when it happened – I gasped.
Now I used to have horrific asthma attacks 30 years ago – but was able to cure myself – because it was inhalant asthma and I learned what odors to stay away from – like fresh asphalt which was the worst – and perfumes – etc.  But that one little slip just almost did me in.  Dr Patel told me just yesterday when I finally had to go for a steroid shot – that I was inches away from inhalant pneumonia and most others would have come down with it – with the spell I had just had.  But we're both on the mend again – and have no plans to put ourselves on the back burner again – because these geezers were lost without us while we were at the hospital those 48 hours. 🙂
Now I'm not saying throw away the road directions to your own personal doctors office.  Our family all gets physicals on a regular basis.  But YOU CAN DO THINGS that will make him sit straight up and say "WHAT are you DOING? Your numbers are so GOOD!"  🙂  Just do what you can yourself – with what you have or can easily get – and do it right there from HOME.   These little things – can make a world of difference in your health.  YES THEY CAN!!!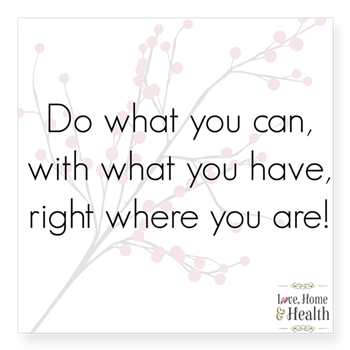 SO here are the cliffsnotes!!!
Natural Cures – Home Remedies For Tummy and Liver Problems
If you have tummy and or liver problems – whether that liver is sluggish, or fatty or congested – you simply need a good probiotic and a good Milk Thistle daily.   You should also add fresh pineapple to your diet if you can and even a little mango now and then.  They are SUPER foods for digestion.  A good probiotic that we like is Nature's Sunshine Probiotic 11
and we love the Liver Smart Milk Thistle
– both are just out of this world and will give you quick and dramatic results.  Just get in the habit of taking those daily.
Natural Cures and Home Remedies For Depression, Anxiety – THAT WORK!
Depression and anxiety will respond quickly and within about 3 days to Vitamin B Complex, Magnesium/Calcium/Zinc combo, and Vitamin D3.  
You will be amazed how much better you feel in 3 days if you just take those daily.
We recommend Soloray Vitamin B Complex, and Finest is a good brand of Mag/Cal/Zinc.
Vitamin D3 most brands are good – but we use Nature's Bounty or Finest or even Spring Valley.
I'm not a fan of Nature's Made even though you see it everywhere.  🙂
Turmeric is also very good and you can take 1/2 tsp of the kitchen spice daily or take it in a pill form.
I've had ladies message me about their depression and anxiety and ask for help and I'd recommend the above and they'd say "Oh no you don't understand – mine is serious! I'm on 2 anti depressants."  I always say "Just please give the above a try and get back to me in 4 days."  I'll hear back from them and they'll say "I CAN'T BELIEVE how much better I feel."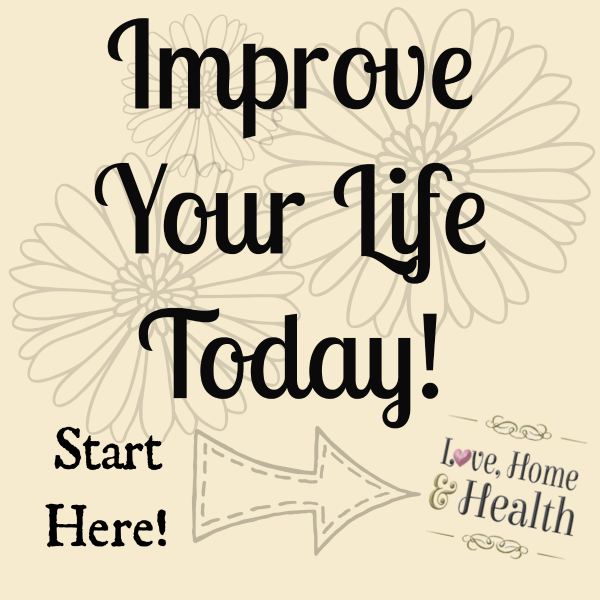 Migraines
If you have a lot of headaches it could simply be that you're dehydrated or just need to drink more water.  Migraines are usually not as complicated as doctors try to make them out to BE.  There's a REASON your body is reacting so violently and it's usually your diet or something your diet is lacking.
Flax Oil is SO GOOD – to stop migraines. Kim was able to cure herself of migraines over 15 years ago – with Flax Oil.   It comes in a liquid and capsule form – but those capsules are HORSE pills … so we usually take the liquid and just put a tsp of it in 1/2 cup of lowfat cottage cheese daily.  We highly recommend the Barlean's brand of Flax Oil
– it just can't be beat.  But you need to keep it in your fridge.
Magnesium Calcium Zinc Supplements are also good for migraines – to knock them out and then if you take it regularly and add the flax oil- you should be pretty much headache free from here on out   🙂
LEMON WATER TO THE RESCUE – It's Just CRAZY Good For You!
EVERYONE should start the day or at least before noon – with a glass of water with the juice of a fresh lemon in it and 2 pinches of Celtic Sea Salt.   WE ARE ALL – rushed and stressed and our adrenals are EXHAUSTED – oh UGH!!!   🙂   This simple little drink will jump start your adrenals in 3 days.  You will feel a lift in energy.  Brain fog will diminish greatly and you will just be able to stay focused better.  I feel terrific on the days I take the time for my lemon water with Celtic Sea Salt and I'm 70 yrs old and could work circles around most folks half my age – and do.
Diet and Exercise
If you just feel sluggish and have very low energy on a daily or regular basis – try this experiment.   Tonight – have junk food for supper or a heavy old fashioned meal.  Top it off with cake and ice cream if you can and maybe a big tall Coca Cola.  Log on a piece of paper how you feel when you get up the next morning.  How is your energy?  Do you feel like you've been run over by a pickup truck?  Is your mind clear and creative?  Of course not – you've just dumped a garbage truck load of yuck into every cell in your body and then slept on it.
NOW on day 2 – eat very light from start of day to bedtime.  Lemon water with Celtic Sea Salt first thing.  Leave  off all sugar and bread and milk.  For breakfast if you must eat – have boiled eggs and a little slice of cheese and maybe 3-4 walnut halves.  For noon have a salad if you must eat.  For supper have more low carb veggies or a salad and a little good lean protein.  IF YOU MUST snack during the day – have 3-4 small 1/2″ cubes of cheese – and 4-5 walnut halves and that's it.   No TV snacking unless it's the allotted snack.
NOW on the 3rd morning – log onto your paper how you feel.  How is your brain fog?  Do you feel a little lighter?  Is your mind more clear?
YOU WILL BE AMAZED what this little 2 day experiment will show you about your own diet and how it affects your body.
WE ARE KILLING ourselves with our FORKS!!!  And we know better!!!
OK that's it for now – Give these things a try for your own health issues – and message me any time on facebook or in the comments here – if you need a remedy for something else.  Because GOD GAVE US ALL – bodies that will heal themselves – IF WE GIVE OUR BODY – the nutrients it needs – to do so!  YES HE DID!!!   And here's my facebook link if you want to send a friends request and then a private message about your own personal situation.   We don't charge  🙂  God gave us this gift of healing knowledge – and we share it freely.  
Disclaimer:
Now remember we are not doctors at Love, Home and Health.  Our old geezers will quickly tell you we are just old home remedy quacks – but we believe you can almost fix whatever is ailing your OWN self.   We DO however – recommend that you ask your doctor to monitor you – as you embark on your own natural healing journey.   YOUR BODY IS A POWERHOUSE – Open that door and turn on the lights and get to WORK!!!
(Visited 67 times, 1 visits today)